Basketball, Escadrille, softball welcome new leaders for upcoming season
Hrdlicka, Keim, McGinty, Gardner make their way for 2021-2022 school year
Four head coaches will make their way into the upcoming school year and begin their coaching and teaching careers at Lafayette. 
The Lafayette athletics program is welcoming new leaders for boys basketball, girls basketball, Escadrille and softball. After the departure of the previous coaches for various reasons, Greg Hrdlicka, Bryan Keim, Kate McGinty and Ally McReynolds Gardner will be taking the place of the former coaches at LHS.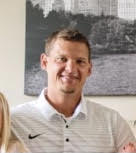 After six seasons with the Winfield Warriors, Keim will make his way over to start his journey at Lafayette. This past season Keim and his team went 16-8 and finished in second place in the Class Four District Six. Even though his first year as coach for the Warriors ended with a 3-22 record, Keim improved and added to the win column every year, winning more games than the previous season.
After productive seasons with the Warriors, Keim now aims to improve Lancer basketball after a 12-13 regular-season record. 
"I'm gonna miss a lot of the relationships I've been able to develop here at Winfield, but I'm excited about the opportunities that all the new faces and all the new people that I'm going to meet, I plan on being at Lafayette for a long time. So hopefully we can kind of dig in, build a culture that everybody wants to be a part of," Keim said. 
Keim will make a big jump from a class four school to a class six school. For Keim it's not really something that phases him but more of a thing to look forward to. 
"As far as going from a smaller school to a bigger school, it's not really scary by any means. It's more exciting. I get to just build new relationships with kids with families and hopefully create something that everybody's proud of," Keim said.
After being an assistant coach for the boys basketball team for three years, Hrdlicka will fulfill the head coach position for girls basketball this upcoming season. Hrdlicka currently teaches physical education at Chesterfield elementary school and decided to take on the full-time role with support from his wife Jill and his seven kids.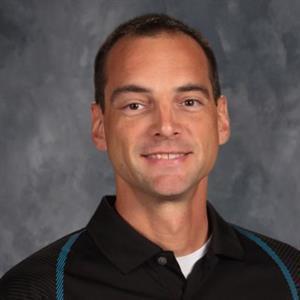 Before coming to Lafayette, Hrdlicka was in the Meramec Valley R3 School District for 11 years serving as a varsity assistant, freshman and middle school coach. Hrdlicka also looks to make an impact at LHS, carrying on the family tradition as both of his parents are former graduates.
From now on Hrdlicka now starts to make his mark on the basketball program both on and off the court.
"I hope that my time as the Lafayette Head Coach is filled with memorable moments and great experiences for every member of our program. I hope to connect with the team through offseason workouts, games and skill development sessions. It is very important to me to sit down with every former player and get to know them on a more personal level. I want them to know that I care about them as a person, not just a basketball player," Hrdlicka said.
A new coach will also make way onto the softball diamond. Gardner is currently a 6th grade PE teacher at Selvidge but will come over to Lafayette for her new role. Gardner has been coaching for eight years when she started back in college. Gardner has been around the game of softball since she has been four years old. She played in high school and then played in college for Truman State University. 
Gardner heard about the new position through another coach and looked forward to adding her name to the candidates. 
"The opportunity to coach at Lafayette opened and I heard about it from a coaching friend and I was excited to go for it. I wanted to be able to help empower a positive and competitive culture for young athletes to help them grow in life and on the softball field," Gardner said.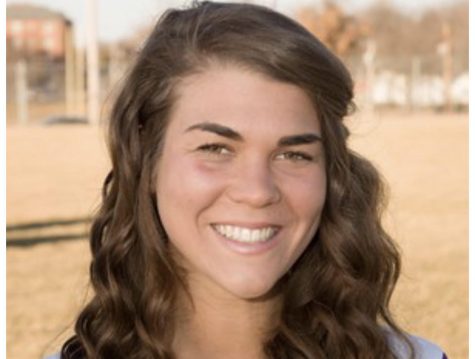 Now with the fall season coming shortly, Gardner and the Lady Lancers look for a strong season after an 11-3 record in 2020. 
"I am looking forward to getting to work with the girls and getting to know them. My hope is to help grow the program and athletes to help them be the best they can be on and off the field," Gardner said.
The varsity Escadrille dance team also will have a new coach.
McGinty is a Lafayette alumnus and has coached JV for the past three years. Before her career at Lafayette, she spent a year coaching cheer at Ladue High School and coached a dance and cheer hybrid team in California. Her dancing career began when she was three years old and continued throughout high school when she danced for Escadrille.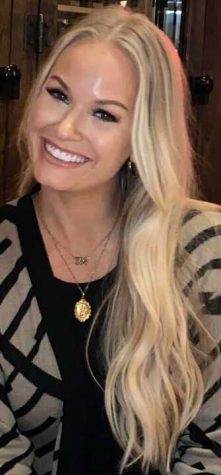 McGinty felt that she would be a great candidate for the head coach position due to her familiarity with Escadrille and the Lafayette community. 
"Without hesitation, I jumped at the opportunity and applied. I wanted to go for head coach because of how much I truly love the Escadrille girls. I wanted to provide familiarity and continue the structure and legacy we started three years ago," McGinty said. 
McGinty is excited to build off of the foundation she has with escadrille and has goals for the program. 
"I'm looking forward to continuing to coach at my alma mater. I love the Lafayette community and being able to still be involved is very special to me. My goal for the program is to create a safe place for the girls where dance can be their escape from the many obstacles of being a teenager. And if we throw in a National Championship in there, that wouldn't be too bad either," McGinty said. 
As the school gets ready for the new Activities Director Jon Sumner is excited for the new coaches who will lead our fellow Lancer teams.
"First, I want to take this opportunity to thank our coaches who have served our programs for all they have done for our school and our athletes. As we move forward, we are excited to welcome our new head coaches for the 2021-2022 school year and look forward to the continued success and growth of our programs. Our new coaches are passionate about their activities and are excited to support our student athletes," Sumner said.