Winter sports comes to an end; Spring sports make long-awaited return to action
Escadrille: Escadrille made history on March 1 when they placed third at the Missouri Dance Team Association State Competition, and all six soloists placed as well. These were the soloist rankings:
Mirenda Gilmore, third place junior solo
Hailey Kimack, fourth place junior solo
Sadi Knox, fifth place junior solo
Lily McRae, 10th place junior solo
Ainsley Moses, fifth place senior solo
Anna Savacool, third place senior solo
Baseball: Varsity baseball beat Lindbergh 7-6 in the Championship game of the Lindbergh/Mehlville Tournament. Junior Zach Hoffman led the Lancer offense with three hits and two RBIs and teammate sophomore PJ Rogan pitched five innings and was the winning pitcher in the final game. To reach the championship game, the Lancers strolled right past Oakville 10-0, Pattonville 11-1, and then Mehlville 14-4, an overall dominant performance in all tournament games.
Track and Field: Girls track and field finished in sixth place overall at the Festus Invitational. Sophomore Grace Tyson took first place in both the 1600 and 3200 events and sophomore Layne Witherspoon won the long jump. Boys track and field placed fifth at the Festus Invitational. Individual standouts included senior Sam Manson who won the triple jump and the 4 x 400 team of seniors Pernell Garner and Randle Smith and juniors Malik Hampton and Nicholas Malek who were meet champions.
Winter Wrap-up
Girls wrestling: On March 9, the girls wrestling team earned a second place MSHSAA State title for the third year in a row. Individual winners includes junior Faith Cole who earned her third straight individual State Championship, remaining undefeated in her girls wrestling career. Cole is the only girl in Missouri to do so at this point. Senior Josette Partney was also a State title winner in her weight class and junior Seraphina Blackmon was a third place State Medalist.
Boys wrestling: Varsity boys wrestling finished 5th overall at the Class 4 MSHSAA State Championships in Kansas City, two points short of a third place State plaque. Senior Evan Boren and junior Tommy Hagan both were second place All-State champions. Senior Joel Mylin and junior Drew Doehring placed third and freshman Dylan Roth took sixth place.
Basketball: Boys varsity basketball lost to Marquette in the District Championship game 58-45 on March 5. Girls basketball lost Marquette but in the District semifinal a few days prior on March 1 with a final score of 69-42.
About the Contributors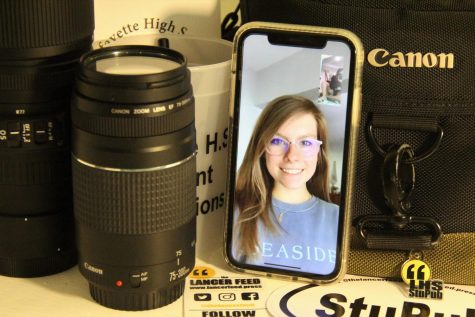 Hannah Fitts, Staff Reporter
Hannah Fitts is a junior, and this is her third year on the news production staff. Outside of the classroom, she enjoys staying active and plays for both the Lafayette soccer and racquetball teams. She can be contacted at [email protected]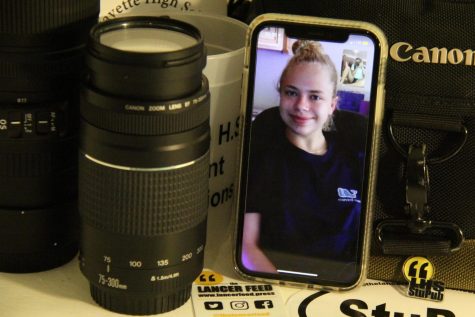 Sophia Scheller, Staff Reporter
Sophia is a senior, and this is her third year on the news production staff. If she's not taking photos, she can be found playing lacrosse, collecting vintage typewriters, reading or cuddling with her dog. She can be contacted at [email protected]