Athletes continue to play at Division I level
As the 2019-2020 school year comes to an end, many senior student-athletes across the country are committing to a college where they will continue their academic and athletic career. 
At Lafayette, there are a handful of students that commit to play their sport at the Division I level. These students have been working for a chance at this ever since they started playing their sport, whether it be starting when they were younger or just joining a team in high school. 
As they finish their senior year, many of them are excited to continue both their academics and athletics at a high level.
Sarah Higgins: Swim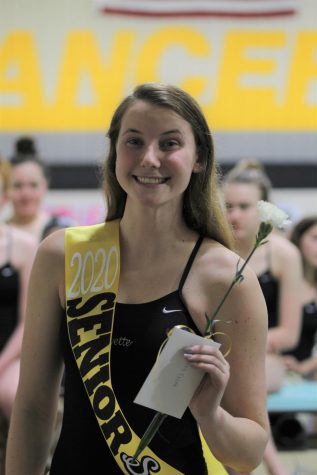 Senior Sarah Higgins is committed to Indiana State for swimming. Indiana State is in Division I and is a part of the Missouri Valley Conference.
Preparing for this moment has been very time consuming for Higgins. She has to constantly work so she can gain more skills and keep up with everyone else, even if that means sacrificing a social life. 
"I'm on the national team, which is the highest level, and we practice almost everyday at least, sometimes twice for about two hours every practice. I've definitely had to commit to swimming and put it above many other things in my life, like school dances or hanging out with friends or celebrating a birthday. It is hard, but in the end it pays off when you see the hard work you put in everyday show in your performance," Higgins said. 
High school and college are very different when it comes to sports, not just the talent but with their athletic mentality as well.
"Swimming in college is going to be super different for me because I'm going to a school where I don't know anyone. I also know that it is going to be a lot more work and take a lot more physical toughness but also a lot of mental as well," Higgins said.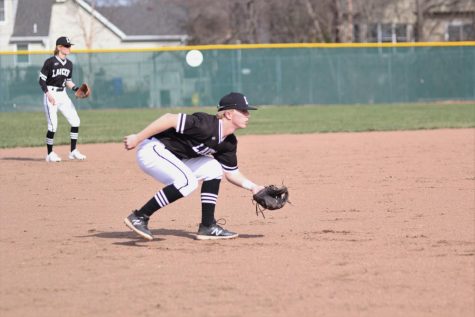 Ty Stauss: Baseball 
Senior Ty Stauss is committed to Southeast Missouri State (SEMO) for Baseball. SEMO Baseball is in Division I and is located in Cape Girardeau, Missouri. 
Stauss, having played the sport for most of his life, knows a lot of what has worked for him and helped him get to where he is now. His skill came from somewhere, and he had to start with the basics.
"Start building a routine and sticking to it as much as you can. High school life can get jam-packed and sometimes very overwhelming," Stauss said. "Also, having a different mentality would greatly benefit your success. You have to go out and get things done and not expect them to get done for you." 
Being able to play high school sports and staying dedicated is sometimes a challenge, but being able to play college is a whole different ball field.
"Baseball [at SEMO] will be at a lot faster pace. There will be a large amount of pressure for each motion of the game. Pitches will be harder to hit, ground-balls will be hit harder, runners will be faster and in-game decisions are for more paramount than high-school ball," Stauss said. 
Claire VanBiljon: Swim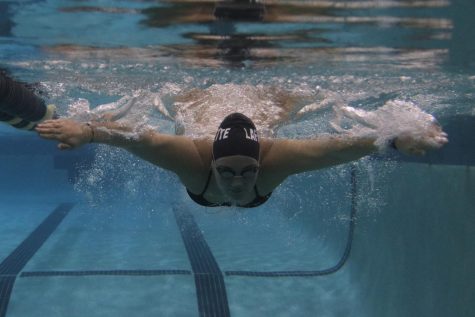 Senior Claire VanBiljon is committed to Missouri State for Swimming. Missouri State is in Division 1 and located in Springfield, Missouri. 
Going to college and playing a sport is very time consuming and takes a lot of hard work, but it also has its perks. 
"I'm most looking forward to the team aspect and meeting new people and also the change in training," VanBiljon said. 
VanBiljon credits her work ethic for having the opportunity to sign with Missouri State for swim.
"Staying dedicated to the sport, practicing everyday and working hard are things that helped me get the opportunity to sign with Missouri State. It also couldn't have happened without the support of my coaches and family," VanBiljon said.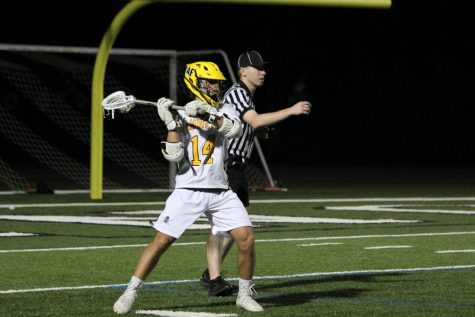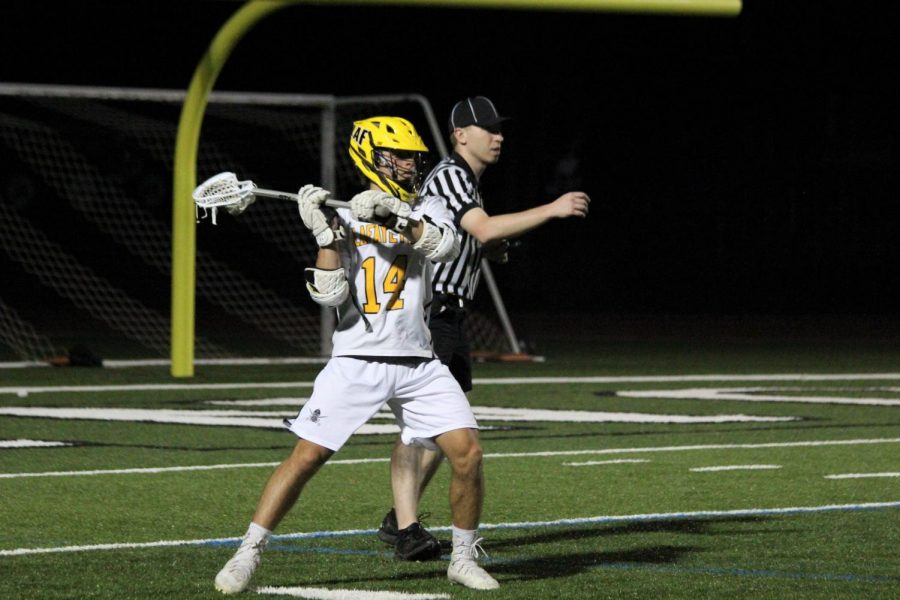 Braeden Williams: Lacrosse 
Senior Braeden Williams is committed to High Point University for Lacrosse. The High Point University Lacrosse team is rather new, only having been around one decade, but they still compete at the Division I level.
To be able to get better and be one of the best players on the field Williams needed to work hard and continue to push himself through the adversities. 
"Comfort and growth can not coexist," Williams said. "If you aren't struggling with your current workload, you aren't getting any better and you won't be able to compete at the next level." 
Playing in high school is much different than playing in college, especially at the different levels. It is more demanding and there is a larger time commitment. 
"At the Division I level, everyone earned their spot. Everyone on the roster puts in the time. You just have to make sure that no matter how hard you're competition works, you're willing to work even harder," Williams said.