Racquetball team places seventh at national competition
Hang on for a minute...we're trying to find some more stories you might like.
The racquetball team participated in the USA Racquetball National Championships in Portland, Oregon last week.
Before heading to the national tournament, the team competed in State and they had a complete season beforehand.  
Racquetball team member and senior Jakob Molskness said, "You have to have competed at State. Generally it's your Varsity team and some JV people go too."
The tournament is broken into singles competition and doubles and mixed doubles competition and every person can play in each of the three divisions.
Doubles is with the same gender and mixed doubles is with the opposite gender as a partner.
"There's six brackets for the six varsity seeds. A player from each team competes in each bracket except the sixth seed which is kind of an open bracket where you can enter as many as you want (i.e. the JV guys and the varsity doubles team members)," Molskness said.
Before the competition, Molskness spent a lot of time practicing to prepare.
"I'll go play on my own sometimes. A lot of it's more mental, a lot of stretching and taping before," he said.
Despite initial challenges on the court, Molskness focused for the later games.
"I was a little nervous for the first game and I had some problems with the ref, but after that I just calmed down a lot and really got into the zone and focused on the game and zoned everything else out," he said.
With regards to team dynamics, Molskness learned how crucial team support is for performance.
"It can make a difference to have people there supporting you, so if you can go support your teammates and be there for them, that can make a difference in how they play," he said.
The team medaled in all six brackets for the first time in Lafayette history. Also, the team scored seventh in the nation.
"Lafayette's team is pretty new. We learned that we are actually tending to be a national contender and that we can be successful in the future," Molskness said.
About the Writer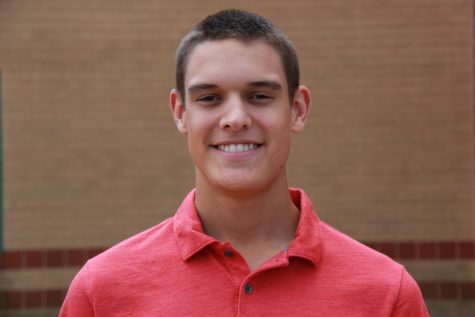 Gehrig Prozorowski, Features Editor
Gehrig was on staffed for two years before graduating. He served as the Features Editor his senior year.