Now is the time to make family memories
When I think of the holidays, I usually think of what I do with my family, and our annual activities like having a snack fest, looking at Christmas lights and being with my mom's or dad's parents. Every year, I always beg my mom to go look at Christmas lights with me around our neighborhood. We usually have different categories depending on the color of the lights, and one of my favorite places to go see Christmas lights is Winter Wonderland in Tilles Park. We haven't been there in a few years but the times I have been there had been awesome. They always go all out with lights decorating the whole park from head to toe.
I hold the holiday season close to my heart. I've learned how important it is to appreciate my family as much as I can because I know these special memories won't be forever. And it's true; before you know it, you'll be in college and only home for a few days on break. You'll practically be a guest. So, cherish those moments. Even if it's just a simple thing like getting peppermint mochas. Holiday traditions could be as simple as that, it doesn't have to be a big thing. These traditions can come in all shapes and sizes from family events to friend activities to getting your teachers gifts. Use this season to get close to your loved ones, and create memories that you guys can laugh about it later.
Here are some of my memories with my family throughout the years.
Leave a Comment
Donate to The Lancer Feed
Your donation will allow our student journalists to continue their work. You may become a PATRON by making a donation at one of these levels: White/$30, Black/$50, Gold/$100. Patron names will be published in the print newsmagazine, on the website and once per quarter on our social media accounts.
About the Contributor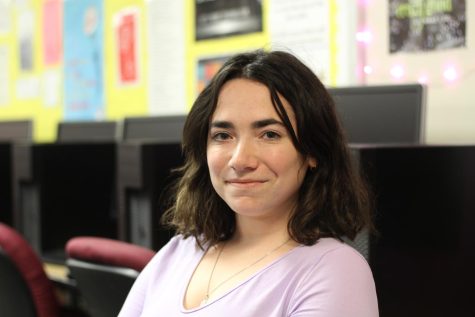 Molly Brim, Administrative Editor
Grade: Senior

Pronouns: She/Her

Year on staff: 2

Hobbies and Interests: percussion, guitar, water polo, hanging with friends, photography

Favorite Quote: "We'll be alright." - Harry Styles

Favorite Hot Take: Star Wars franchise is overrated

Fun Fact: I had my wisdom teeth taken out...