'Fear Street: 1994' keeps viewers engaged, pays homage to 90s horror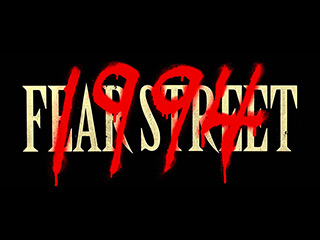 As pumpkin spice appears on the Starbucks menu for the 17th year in a row, it can only mean one thing: spooky season is on its way. And what better way to start early than to sit down with a couple of friends, or even by yourself and watch a horror movie.

Fear Street: 1994 was filmed continuously over the course of a year, before being released June 28, 2021, as a Netflix Original. Fear Street: 1994 is a part of a three-movie trilogy on Netflix, following the story of a small-town rivalry; Shadyside vs. Sunnyvale.
Sunnyvale, also known as the happiest place on earth, has the lowest crime rate in decades and is full of comfortably living "rich kid" families. On the other side of town, Shadyside, nicknamed "Murder Capitol USA", is suffering from the rumored curse of the witch, Sarah Fier. Shadyside is known for producing serial killers year after year, all blamed on the Witches Curse.
The two towns of Sunnyvale and Shadyside are direct contrasts of each other and provide an internal conflict that will continue in the background throughout the trilogy. Sunnyvale is a richer, better-off town with a high school football team that wins every game. Kids who transfer from Shadyside to Sunnyvale are often referred to as ones who could escape Shadyside. Its also shown through the whole trilogy that the Shadyside curse is only affecting Shadyside citizens, even when Sunnyvalers are around. 
Fear Street's main protagonist is Deena (Kiana Madiera), and is followed by her friends Simon (Fred Hechinger) and Kate (Julia Rehwald), along with her brother Josh (Benjamin Flores Jr.) and her ex-girlfriend Sam (Olivia Scott Welch).  
The film is filled with 90s pop-culture references, songs and fashion along with struggles of the time. For instance, Deena and Sam deal with the harsh realities of being lesbian, with not only Sams parents not approving of her and Deena but Deena's relentless bullying from her peers as well. The movie starts out mirroring the tropes of a classic 90s slasher and our first of many deaths in the movie plays out to Closer by Five Inch Nails. 
Fear Street does an amazing job at keeping the viewers invested in its main cast and keeps the killers faithful to their style, while still unique in their own sense. The first movie encapsulates the genre changing essence of the 90s horror craze, referencing heavily movies such as Scream. While creating a great time capsule for the 90s horror genre, the Fear Street series also creates an incredible environment for the story to take place.
The effects in Fear Street: 1994 are also just as faithful to the 90s horror genre when it comes to special effects. The violence in the movie may be disturbing to some, but the effort and realism put into the effects can be appreciated by horror fans and non horror fans alike. Though the actual gore is few and far between, when it does come about, Fear Street does not hold back.
Fear Street, though it developed interesting characters, a compelling plot and an encapsulating setting, it also included the less desirable traits of 90s horror, including uneeded sex scenes, lots of unfunny, forced cursing and just enough gore and F-bombs to make it a teen R-rated movie.