Opinion: Return to in-person learning does nothing but put others at risk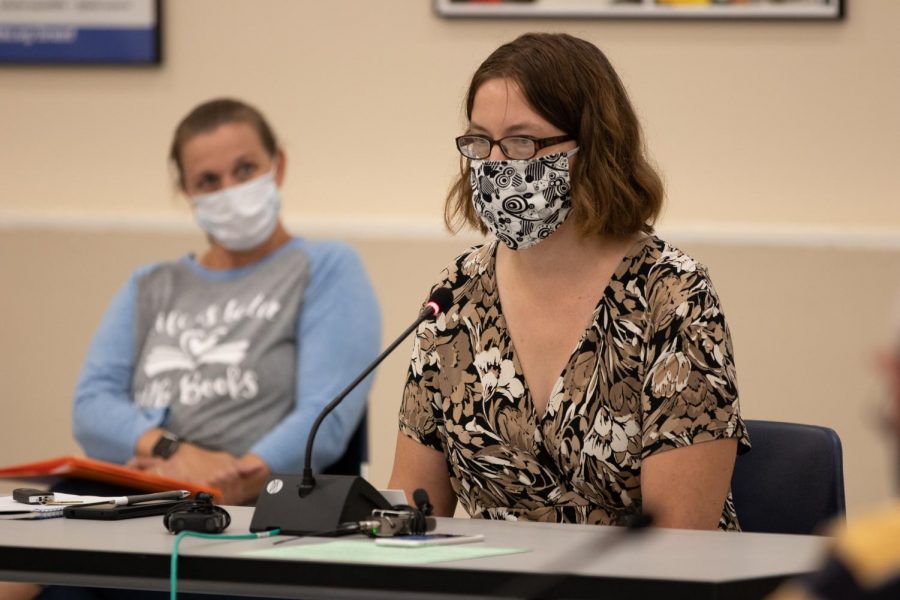 It was July 23. Another staff member and I had received a tip about a protest at the Rockwood Board of Education (BOE) meeting. As journalists, we knew it was our responsibility to go and cover it. 
We arrived, and, with Rockwoods standards of education, I had really hoped the protest would be in favor of staying virtual until we get this virus under control. 
It turned out to be a protest to promote getting back to school full time, five days a week. 
While parents made some good points, pointing out children with learning disabilities having trouble learning from home, the parents' points about loving Rockwood's teachers so much that they want to bring them back are misguided.
Back then, I may have been able to sympathize with that. I absolutely love all of my Rockwood teachers and have a special connection with almost all of them. Especially all of my bonds with my Language Arts teachers. 
Learning continued through Quarter 1, with a lot of kinks in the system, leaving students with little to no accountability when it came to class assignments. It was rough. But our teachers, students and families stayed safe. 
While there were still positive cases of teachers in the building, according to the Rockwood COVID-19 dashboard, there were a few teachers who were permitted to teaсh from home with specific reasons. 
Though it was an adjustment, it worked. It kept the at-risk teachers safe. It kept the students from spreading the virus in the schools, other than after school sports and activities. It was balanced enough to have been the right decision for the community. 
Then, I found out that the BOE had approved high schools to go back on Nov. 12. I debated going back. I missed my teachers. I missed seeing my friends at school. But, at the end of the day, I didn't want to risk bringing the virus home to my family or spreading it to a teacher. I made the decision to protect others I love since I realize if I got it, it wouldn't be a big deal, but spreading it to them could be devastating, even risking death.
Early in the pandemic, Eureka counselor Sandra Kearney passed away due to complications as a result of COVID-19. As a counselor, many Eureka students interacted with her to arrange their schedules and even just to chat. 
Rockwood students and staff have dealt with student and staff deaths before. I remember my Center for Creative learning teacher passing away from cancer. I remember Brianna Reid and the pain and grief the Lafayette community endured when she passed away. The pain of grief is not any less when it is the result of a pandemic.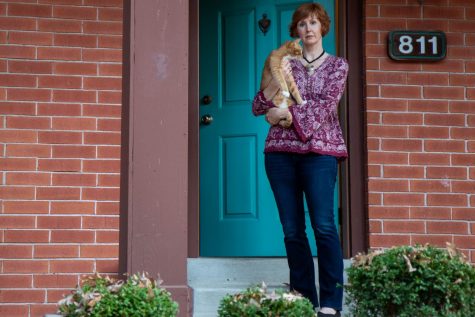 When I was assigned the pictures for our recent print edition about high-risk teachers, it broke my heart. 
My two favorite teachers I was assigned to take photos of are high-risk. Language Arts teacher Jeffery Landow has an autoimmune disorder and Language Arts teacher Melissa Schumacher lives with someone who is high risk. 
These teachers who are high risk have the option to stay home and receive two-thirds of their pay, leaving a lot of teachers that just can't afford to not go back into the building. 
We know that no matter how safe we are and how many precautions we take, this virus can, and will, spread. 
For many, the virus has become a numbers game. People like Gail Weller, a member of the STL County Sports Families Against Youth Sports Mandate Facebook group, don't understand restrictions on schools when most of the spreading is occurring at private events and informal gatherings. 
"Watching Fox 2 news discussing the local rise in COVID cases," Weller said. "They think it is due to increased informal, private gatherings so closing parks and other restrictions may soon be on the table. Does it make any sense to restrict activity that is NOT creating the problem?"
I agree. In any other situation, it would be completely stupid to not address the problem. But, bringing kids into school, knowing that they are having private gatherings and are being irresponsible, is putting the students and their families at risk. 
As a result of the failure of our local leaders and state leaders to protect us, this pandemic is far from over. COVID-19 will hit schools hard, creating staffing challenges and impending shutdowns. Let's not let this become too dehumanized. 
Hundreds of thousands of people have died, and thousands more will continue to die. Our priorities should be keeping students and staff safe, not rushing kids back into school just to inevitably shut down and continue to spread the virus.
I will not forget, nor ever forgive, the irresponsibility of those pressuring Rockwood to return to in-person learning and the BOE for approving such a disastrous plan.
About the Contributor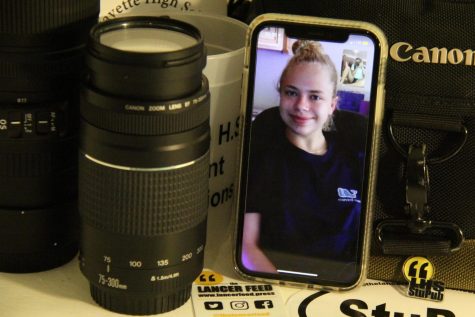 Sophia Scheller, Staff Reporter
Sophia is a senior, and this is her third year on the news production staff. If she's not taking photos, she can be found playing lacrosse, collecting vintage typewriters, reading or cuddling with her dog. She can be contacted at [email protected]