Opinion: Even with a positive case in the World Series, Turner, Dodgers cannot be blamed for celebrating
As we all watched the final out of the 2020 World Series, we were moments away from the not-so-surprising news about a positive COVID-19 test. After the third out in the 9th, we were told that Justin Turner was pulled earlier in the game, and then it was told to the news that he came back with a positive test. 
With the current situation of the world, it's not really that surprising. Just take a look at the MLB and the fact that several teams throughout the season had many players come back positive for COVID-19. I wouldn't even say that I was surprised. The whole world is being affected and this virus doesn't just stop for a Major League ballplayer. 
Now, at the beginning of the celebration, you didn't see Turner. You saw every Dodgers player, with a mask, taking in the moment as they were just crowned champions. As the word got around players began to ask about Turner and the media was now asking about him instead of the championship. 
Turner came out and began to join his teammates in the celebration. Justin Turner started to talk to everyone and even took pictures without his mask. All of this was after we found out he had COVID-19. Everyone knew and this wasn't a secret. 
But I don't blame Turner for what he did. It's honestly a very difficult position to be in. I understand both sides. If you look at all the sports outlets you see the two sides. The first side that is bashing Turner for being irresponsible and then the other side that is saying the damage was already done and you can't blame Turner for wanting to celebrate the accomplishment he worked his whole life for. I will say this, you can't really blame anyone. Not Turner, not Manfred, not Roberts.  
This pandemic doesn't just stop for Major League Baseball (MLB) athletes. Even with the bubbles and all the money in the world, MLB still had problems controlling the virus within the league. So it honestly wasn't a surprise for this to have happened. 
As of right now, we are currently waiting for the investigation being done by MLB. We will wait to see if anyone will have some sort of fine or punishment. I just see it this way: if the damage was already done, if the team had been exposed several times, I don't see why Turner wasn't going to be allowed to celebrate. The man was already with all his teammates a few innings before. He deserves the chance to celebrate. But for now, all I can say is that this World Series truly ended in 2020 fashion.
About the Writer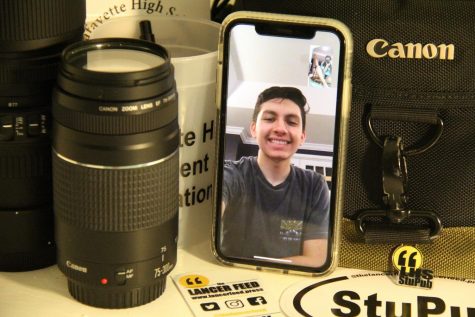 Kevin Vera, Managing Editor
Kevin is a senior, and this is his second year on the digital media staff and his first year on the news production staff. When he is not reporting, Vera enjoys watching sports, working out and listening to music. After high school, Vera plans to major in journalism and pursue a career in sports broadcasting....