Review: 'Animal Crossing: New Horizons' cures quarantine anxiety
After an eight year hiatus from "Animal Crossing" releases, fans had high expectations for "New Horizons." Nintendo stepped up.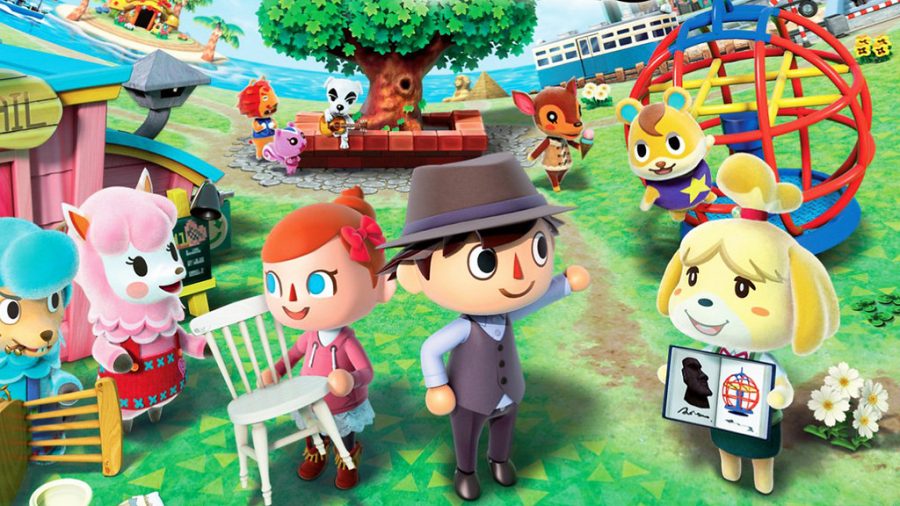 Since the release of the original "Animal Crossing" for the Nintendo GameCube in Japan in 2001 and in the US in 2002, the series has blown up worldwide. Fans everywhere have enjoyed the series for its creative and relaxing nature.
The last adaptation was "Animal Crossing: New Leaf," released for the Nintendo 3DS in 2012, and while a few spin-offs were released after that, fans have been eagerly waiting for the next major release.
"Animal Crossing: New Horizons", released on March 20 for the Nintendo Switch, brings the classic idea of the game along with some new additions that help to spice up the daily routine that a player can fall into.
At a time like this, where most states and several countries have ordered citizens to stay inside as the world deals with the coronavirus, this game is perfect. It'll keep you busy, entertained and calm.
"New Horizons" is a real-time simulation game where players are dropped off in a village with no food or money. Landlord (and raccoon) Tom Nook offers a deal where he gives you a small living space for a certain number of Bells, the game's currency. Bells can be obtained in many ways, like completing tasks and selling items. As you complete more tasks, you can upgrade your home and buy more items to decorate it.
But you do not have to. "New Horizons" is completely open-ended and relaxed; nothing is required. You can fish and catch bugs to grow your critter encyclopedia, dig up fossils, garden, decorate your house, make relationships with other villagers and so much more.
The biggest new aspect of "New Horizons" is that it takes place on a deserted island rather than a town. This brings a world of new possibilities for wildlife, fishing and the nature of living in the game overall.
Another new addition is DIY crafting—in previous games, all items had to be bought, but now you can gather materials from the island and make your own. For example, you can gather pieces of wood that fall when you shake trees to create your own fishing rod.  Not feeling that? That's fine, too, as you also still have the option to purchase a fishing rod.
There are also characters that will stop by your island occasionally, like Harvey and Saharah, who help to bring more excitement to the daily routine. Harvey, a dog, is a photographer, and you can travel to his island to do photoshoots, and Saharah, a camel, will sell surprise pattern rugs and carpets.
A fan-favorite aspect of this game that keeps improving in quality is the aesthetic. Any "Animal Crossing" game is meant to be relaxing and "New Horizons's" graphics certainly help to enhance that.  From the vibrant flowers and beaches to the calming music to the clothing and interior design options, the game is chock-full of beautiful, relaxing details making it very enjoyable to play.
"New Horizons" also features the new Nook Mileage Program, allowing characters to get Bells from completing certain tasks.  This is a great new addition helping people who may not know how to get into a routine or know what to do, while also helping old fans to get out of the same routine.
This game can easily eat up your time.  There is so much to do. You can make your own outfit designs, go visit another friend's island, come back and fish and catch bugs, garden, dig up fossils, do DIY projects and still find ways to have fun and not get bored of it.
Overall, "Animal Crossing: New Horizons" is a hit. With the game's pleasing aesthetics and endless possibilities, you can't go wrong.  Though it may not be the right thing for someone who enjoys fast-paced games like "Grand Theft Auto" or "Call of Duty," many people can find joy in the simple tasks that help to build up a beautiful island.
About the Writer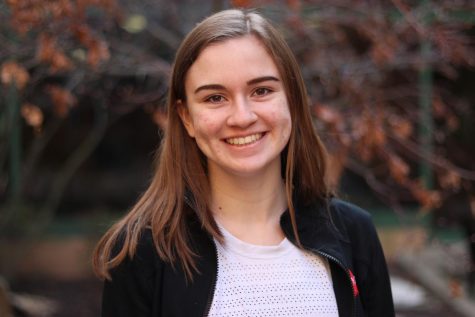 Aliyah Studt, Staff Reporter
Aliyah Studt is a sophomore, and this is her first year on staff. Outside of publications, she dances competitively with Renee Johnson's Dance Studio and is in Key Club. Aliyah can be contacted at [email protected]