Review: 'Manchester Calling' draws in old and new fans alike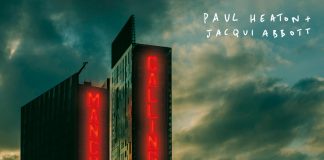 Paul Heaton and Jacqui Abbott's latest album "Manchester Calling" was released on March 6. The two musicians were together in the band Beautiful South, and since then have made three of their own albums.
"Manchester Calling" is slightly different from their two previous records, "Wisdom, Laughter and Lines" and "Crooked Calypso," featuring less of a fast indie rock sound, but instead embracing more of an oddly good mix of a beachy, indie and country style.
That being said, old fans can still expect to hear their recognizable lighthearted and upbeat vibe in this new album. People who may not have completely enjoyed the previous style, though, may be able to vibe with this new recording, too.
The album opens with the song, "The Only Exercise I Get is You," with a clear upbeat vibe, perfect for dancing. This song has just the right amount of lyric depth for such a cheery song, telling details about a loving marriage. The chorus repeats with "Apart from fielding questions like / 'Where've you been all my life?' / And answering them quietly with / 'Actually, with my love wife.'"
This song's vibe is similar to that of "Big News In A Little World," "So Happy" and "All of My Friends," all having foot-tapping electronic beats paired with luxurious guitars that give an overall carefree country-soul feel.
In "If You Could See Your Faults," Abbott takes the lead and gets to showcase her range and raw emotion.  She sings, "As I fold the morning paper / As I put out his best shoes / I ask myself, 'What's better, to be ignored or to be used?'" This song is so deep but doesn't really get that across as it sounds pretty upbeat, creating a confusing mood.
As the songs continued, it got pretty boring.  Listening to the album, I felt like I was waiting for something new and different to make this record memorable. 
The second to the last song, "MCR Calling," certainly fulfilled that.  The vibe is very different, featuring a dark, eerie side never before seen by Paul Heaton and Jacqui Abbott.  Personally, it is by far my favorite. It includes creepy machine-like, helicopter and car background noises along with a dramatic and prominent bass beat and muffled spoken-word.  It illustrates a dark city life with things like "gangsters riding tricycles" as "Manchester Calling," depicting Manchester as a sinister place and exemplifying the sinister feel of the song itself. Though it was nearing the opposite mood of most of the other songs in the album, it really helps to tie it together and showcase a new side that the two musicians are capable of waking up loyal listeners.
"Manchester Calling" features a variety of moods and overall was a pleasant surprise of new styles along with the recognizable sound from the past albums.  Despite the repetitive mood throughout most of the album, the end pulled it together into a pretty satisfying record altogether.
Rating: 8/10
About the Writer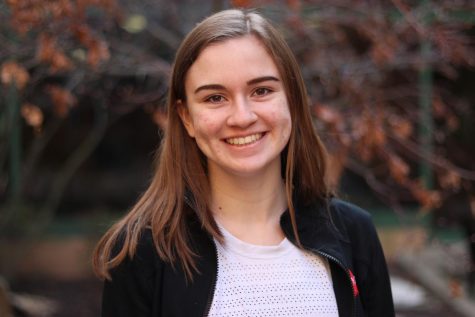 Aliyah Studt, Staff Reporter
Aliyah Studt is a sophomore, and this is her first year on staff. Outside of publications, she dances competitively with Renee Johnson's Dance Studio and is in Key Club. Aliyah can be contacted at [email protected]