Out & About: Union Loafers & Bread Bakery
Hang on for a minute...we're trying to find some more stories you might like.
It's been a family tradition of mine to eat out on the weekends, and this weekend was no exception. It was my father's turn to choose which restaurant we would visit this weekend. He decided we should go to Union Loafers and Bread Bakery in Tower Grove.
When we got there, the small restaurant was packed. We waited around fifteen to twenty minutes for a table, but we immediately got service when we sat down. I ordered the corn and potato chowder and the little gem salad. My dad ordered the corn and potato chowder as well, plus cheesy bread and pizza rossa. My mom ordered the golden beet salad.
We got our food relatively quickly, considering the enormous lunch crowd.
To be honest, I had low expectations for the salads- I expected a few pieces of wilted lettuce and kale drizzled with a mysterious vinaigrette. Boy, was I wrong. The salads were the best, in my opinion. The ingredients were impeccably fresh, with a layer of herbs and greens with smoked beets adorning the sides, all on a bed of kale and lettuce. I loved how every piece of kale was drenched in dressing, something I rarely encountered. And the smoked beetroots- it was an interesting taste, because the smoky flavor reminded me of barbecue, but it paired nicely with the salad.
As for the corn and potato chowder, it tasted eerily like the Bread Co's vegetarian summer corn chowder, but it was good for the breads that we'd ordered.
Union Loafers makes their own bread as well, and I could easily tell that the breads were freshly made. Each slice had copious amounts of air bubbles, which made the bread soft and fluffy, but the crust was surprisingly crunchy as well,  sprinkling crumbs all over the table when I bit into it.
Although there weren't too many options for vegetarians, like myself, the options available certainly didn't disappoint. It was slightly on the pricey side, but I believe the food was certainly worth it.
Visit Union Loafers & Bread Bakery at 1629 Tower Grove Ave, St. Louis, MO 63110.

About the Writer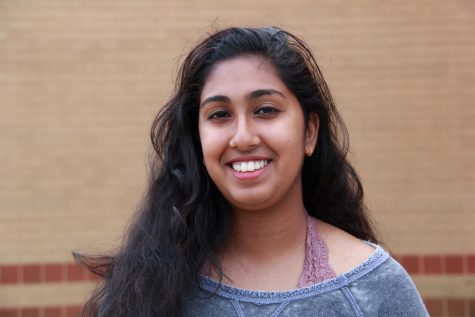 Shwetha Sundarrajan, Reporter
Shwetha served on staff for three years before graduating.