Review: Xiu Xiu Plays the Music of Twin Peaks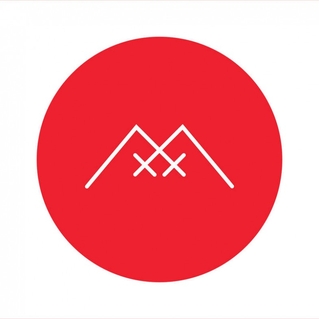 Hang on for a minute...we're trying to find some more stories you might like.
Underground legends Xiu Xiu have come back with one of their most hauntingly beautiful records in years.
Now, Xiu Xiu isn't your typical underground band. Starting in 2002 Jamie Stewart, prominent leader of the group, has been playing with elements of noise, pop, freak folk, experimental music and lyrically diving into topics of manic depression and homosexuality came to a result of some amazing records like A Promise, Fabulous Muscles and various other releases. So when I heard the outfit will be covering music from the cult TV show Twin Peaks, I was both curious and excited. From their early minimalist styles to their full blown emotion filled noise explosions, Xiu Xiu was the band to take this job.
The outfit was commissioned to play music from the TV show for a David Lynch exhibit in 2015 and after a few performances, the band decided to record a few sessions for later publishing. The band put out the album initially for Record Store Day on April 16th, 2016, and after mass praise the band decided to release the album officially. The raw emotion, attitude and passion being thrown into each and every song take the listener on a journey that they won't soon forget.
I've never watched an episode of Twin Peaks, and I adore this album. Don't be thrown off the album just because you haven't seen the show, but for those who are familiar with the show are definitely in for a treat. Most tracks on Plays the Music of Twin Peaks starts off eerily, bringing the listener into a new venture every listen, die-hard Twin Peaks fan or not. Songs like "Into the Night" and "Falling" are perfect examples of this. They start off slow, then build into this almost nightmarish, but still beautiful wall of sound.
Now these songs have more of a "spooky walk home" feel to it, other songs are straight in your face screaming at you. "Blue Frank/Pink Room" starts off with a sample of what sounds like a little girl then BOOM, a crazy hellish jam is thrown straight at you. The live elements of this record really stand out in this track, you can really feel the raw energy fuming out of Xiu Xiu in this one. "Packard's Vibration" does this as well, minus the 3 minute guitar solo though. Building off a very Swans To Be Kind-esk rhythm, the track evolves into a landscape of crumbling images while still being the shortest track on the album.
Experimental elements of drone, noise, and synthesizers hark back to legends of the genres like Jean Michel Jarre or the more modern Jefre Cantu-Ledesma run amok on this album, and I couldn't love it more. Xiu Xiu has blown me back once again with another amazing album and this time around, it's even sort-of accessible. Plays the Music of Twin Peaks is the best atmospherically evolving album of 2016, even beating out personal favorite Tim Hecker for me (sorry Tim.) Every listen I give to this album does nothing but blow me back every single time.