Countdown until Acoustic Variety Show
It's showtime!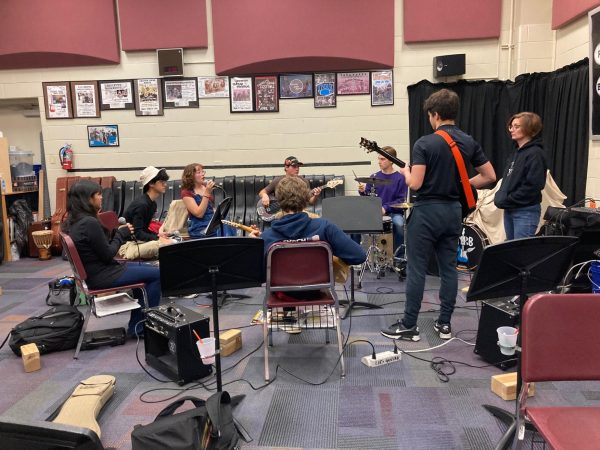 The Acoustic Variety Show, a performance featuring student musicians, will occur in the Theater Nov. 9 at 7 p.m. Tickets cost $5 for individuals and $10 for groups of any number, but the entire group must be present when entering. Tickets are bought at the door.
Previously known as the Coffee House, this will be the second year of the event re-branded as the Acoustic Variety Show.
"It's a super cool experience and you get to see so many different genres of music, but still in an acoustic feeling," sophomore Ella Nolan said.
Solo and group acts perform and songs can be covers or original pieces. 
"I'm doing one with a couple of friends from Vox, the acapella group, and then I'm going to do one with my friend Lauren [Lewis]," Nolan said.
Students can perform in multiple acts too.
"I really like performing and I like playing my instruments," Nolan said.
Bolton said that these exhibits give Lancers a place to express their passions. 
"Lafayette is full of amazingly talented individuals. This is an opportunity for those folks to share their talents with the rest of us," guitar teacher Traci Bolton said. "[This is] our opportunity as a community to support live music," 
Along with being a good way to display student talents, Bolton said revenue also benefits other school-sponsored music programs.
"Funds raised from the show go to support the guitar program by purchasing gear for Tuesday Night Rock Band, Monday and Wednesday Jam as well as AcLab Country and Sonic Uke," Bolton said.