Technology takedown
District says its limiting access to resources for safety
Even tighter restrictions on methods of communication between students and teachers, as well as access to certain websites is causing frustration, but district officials say there are some solutions to blocked sites.
The change in the required method for communication has meant teachers and coaches are no longer able to use more student preferred apps like GroupMe and Remind.
"Back in 2019, we pulled together a committee who looked at communication providers. The consensus was that ParentSquare had the most features to suit the needs of Rockwood stakeholders," Karl Weinrich, Web Services Coordinator, said.
The ParentSquare contract started this school year.
Though students have been told to use StudentSquare, many groups are using other communication methods including GroupMe and Google Classroom.
For example, cross country team members use GroupMe for student to student items because it is an app they are used to.
"We have pasta parties we plan on GroupMe because it's done at someone's house," senior Chiara Bouckaert said.
However, those sites are now blocked on Rockwood's internet through their content filter, a program called ContentKeeper.
"We set up different filtering policies for staff, high school, middle school and elementary students based on categories [set by the content filter]," Technical Support Director Bob Deneau said.
ContentKeeper sorts websites into various categories for the district to block based on certain criteria.
Anything ContentKeeper finds that falls into categories like auctions, chat rooms, cults, e-banking, or game sites will be blocked.
"We have the ability to go in and make individual changes if we need to, but many times we rely on [the automatic sorting feature] due to the sheer vastness of how many websites are out there and how many new websites are created every day," Deneau said.
If a student or staff member needs to access a blocked website, they can fill out the support ticket on the Rockwood website and submit the page for review.
"A lot of sites people send us are because we blocked the non-managed ones. Those are the websites that the content filter doesn't know quite where to put," Deneau said. "That is also a place where malicious websites can sit."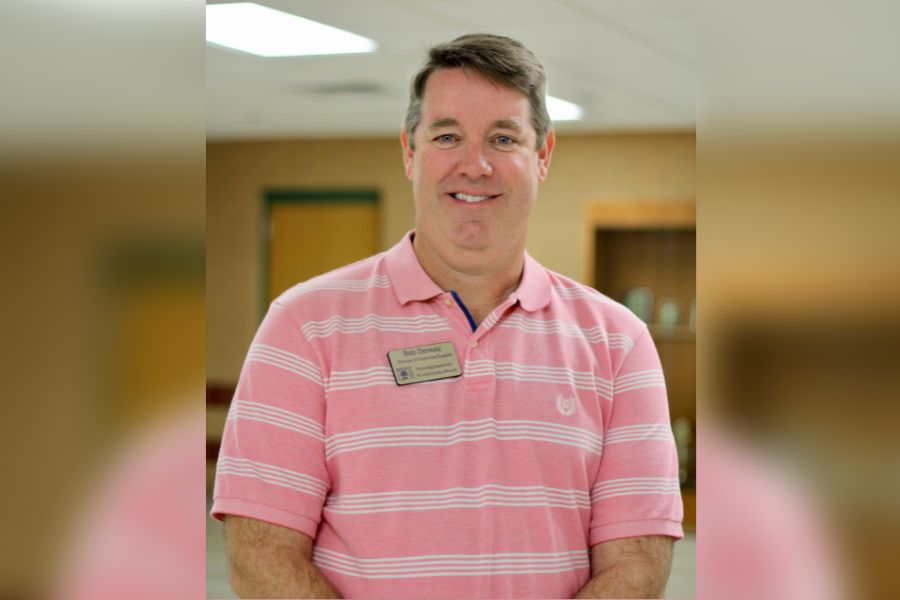 "
We want to make sure you have access to [what] you need for education while at the same time, making sure that the resources are safe and appropriate for school."
— Bob Deneau, Technical Support Services Director
When looking at individual sites, Deneau said the district considers the different uses for the site. They also review any implemented agreements including age requirements, along with if it will benefit a student's education and fit the educational setting.
"Anything where it's very easy to create an account, there are agreements we have to have with a vendor. If it's something that doesn't require any accounts, it's really simple," Deneau said.
If a website requires students to create an account, Deneau looks over the requirements first.
If it requires users to be over 13 years old, it would be permitted for high school only.
Deneau analyzes websites based on the submitted support ticket, with the information provided by students or staff members about why the website access is being requested.
One example of a concern the district has with an outside site would be Quizlet. In the past, Quizlet was free and users could access all its resources. But, they have changed their format and implemented a paid version. Either way, the district has only approved its use for high school students.
"We recommended Quizlet only be used in high schools. We continue to monitor the terms of service, privacy policy and impacts on students due to the changes to the free version access," Chief Information Officer Deb Ketring said.
Other applications like EasyBib Toolbar and Duolingo are pending approval for use by the district while sites like Spotify, Pinterest and Cool Math Games have been denied.