LTC set to perform fall play, Classic Mystery Game
The fall play, Classic Mystery Game, will be performed on Oct. 14, 15 and 16 at 7 p.m. in the Theater. Tickets will be sold for $5 during all lunch shifts starting Oct. 11 and will also be available at the front of the Theater prior to the performances for $8. 
Classic Mystery Game is a comedy play adapted from the script in the movie, Clue, which was inspired by the classic board game of the same name. Senior Elizabeth Elliott, lead stage manager and scenic designer, is excited about the play that was chosen.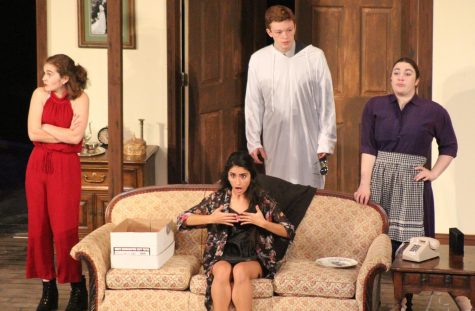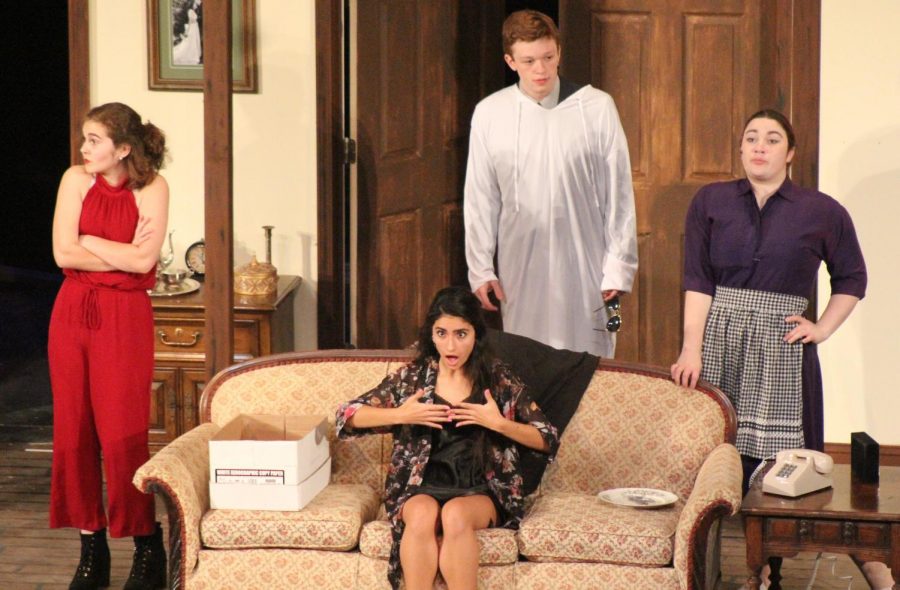 "It includes a lot of classic lines from the 1985 movie and is truly a good watch for all ages," Elliott said. 
In order to comply with COVID-19 guidelines, the audience, as well as the cast, will be required to wear a mask. However, the Theater will be able to be filled to its full capacity.
Members of the Lafayette Theater Company (LTC) wanted to perform Clue last year, but due to COVID-19 restrictions, they weren't able to put on a production. The loss of money in return is what caused Natasha Fischer, drama teacher and LTC director, to choose a cheaper script her friend wrote based on the actual Clue script. 
"It's pretty much the same thing but I think hers is funnier because it's based off of the movie but everyone knows they're in a play, so it's a little bit different," Fischer said. 
Roles were assigned the first week of September and rehearsals started immediately the following week. Due to the school year starting later, the cast was given just four weeks to pull the production together, which is the shortest amount of time they've ever been given.
"Because we have less time this year than previous years to prepare, rehearsals have been much more hands-on and fast pace. As a company, we've had to work really hard to bring everything to life in a cohesive form, but it's coming together beautifully and everyone is doing their part to prepare," Elliott said.