Rain may change original Homecoming Dance plan to move indoors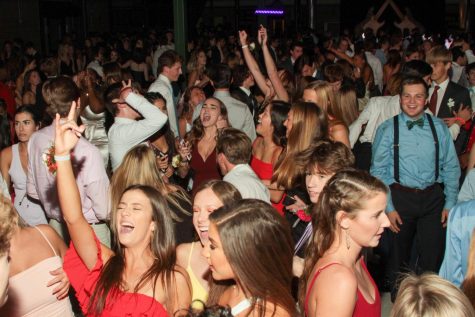 Final decisions about whether or not the Homecoming Dance will be inside or outside are still pending. With possible rain showers throughout the entire day, the original plan for the dance to take place on the field may not happen. Lafayette will be following the weather forecast all day and will make a decision about the location of the dance at 6 p.m. 
If the rain does not come, the dance will take place in the stadium from 7:30-10 p.m. There will not be a coat or bag check-in on the field and shoes that may damage the turf, such as heels, are not permitted. 
If it does rain, the dance will take place in the Gym from 7:30-9:30 p.m. There will not be a coat or bag check inside either. With two levels, the Gym will offer additional space for students during the dance. Freshmen and sophomores will take the upper level and juniors and seniors will take the main floor of the gym. Students will be required to wear a mask if the dance takes place inside the building. 
Tickets will not be sold at the dance and should have been purchased beforehand. 
Any other questions or concerns can be addressed by Principal Karen Calcaterra at [email protected].