District adds Proposition to seek dedicated funding source for maintenance to April ballot
Proposition P requires simple majority to pass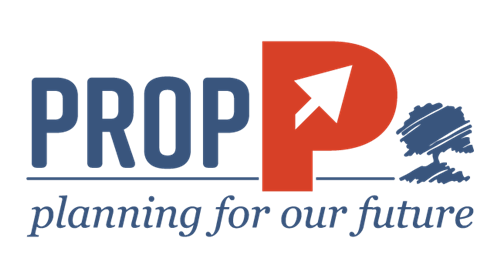 The Rockwood Board of Education voted unanimously to approve placing Proposition P on the April 5, 2022 ballot.
If approved, Prop P would allow the district to establish a dedicated funding source for annual cycle maintenance. It would increase the operating tax levy to 54 cents, however, it will not increase taxes for taxpayers.
The idea of Prop P was initially created in 2016 in order to lower the debt service tax rate. Rockwood financial experts believed that the district could lower the tax rate to 14 cents by 2026 or 2027. The tax rate at the time was 68 cents. 
In previous years, Rockwood relied on bond issues in order to fund cycle maintenance and other major facility projects. Prop P plans to change that by taking funds from debt service and moving them to focus on capital projects. This would create a dedicated source of funds for cycle maintenance, which would help improve Rockwood facilities. 
The district said this type of funding source would eliminate the need to borrow funds and pay interest on scheduled upgrades and maintenance items, ultimately saving taxpayer dollars.
Although Rockwood wanted the plan to be implemented in 2026, recent economic conditions have allowed for the Prop P timeline to be pushed up.
"We've seen a lot of growth and development in the Rockwood School District as far as new residents or homes. Interest rates have also been really low, so we've been able to refinance some of our existing debt and save money there too. The combination of those two factors has allowed us to speed up that timeline and do it this coming April," Chief Financial Officer Paul Northington said. 
Northington joined the Prop P team in 2017. He's been working closely with different facilities teams and departments in order to keep Prop P moving through different stages of Rockwood's long-term financial plan. With the passing of Prop P, Rockwood will be able to proceed into step four of its four-step financial plan to reduce debt and maintain the district's facilities on an annual basis. 
Annual cycle maintenance is a key component of Prop P. The main reason this program was started was to have a dedicated funding source for annual Rockwood facility maintenance. 
"When we talk about cycle maintenance, we're talking about roofs, parking lots, heating and cooling controls, all those things that have a cycle life to them," Northington said. "It's really a fundamental change in how we're going to fund [those projects] going forward.
In addition, the funds would be used to regularly update technology located throughout Rockwood buildings and facilities. 
"It [would also include] a technology component to when we do annual refreshes of our student devices, our staff devices and also to stay up to date with technology changes in the infrastructure," Northington said. 
"
It's an investment within our own community for our students and our patrons.
— Chief Financial Officer Paul Northington
 A simple majority is required for Prop P to pass.
If approved, Prop P would be phased in over a four-year period, and the resulting operating funds would amount to approximately $25 million annually when fully phased in. The funds could only be used for maintenance and upgrades for items such as roofing, flooring,  HVAC, technology, security systems, cybersecurity, data protection and athletic facilities.  Funds will not be used for daily operating expenses like salaries, utilities and supplies.

Voter registration is now open. In order to vote in the April ballot, all eligible voters must be registered by March 9, 2022. Voters may request a voter registration card from any public school, library, city hall or state office. 
"Proposition P makes a lot of sense for a lot of different reasons," Northington said. "We're providing a dedicated funding source. It's an investment within our own community for our students and our patrons. It's debt neutral, so our tax rate is not going to change. We're basically moving pennies out of one levy into another. It's a way to do these things without increasing the tax rate."