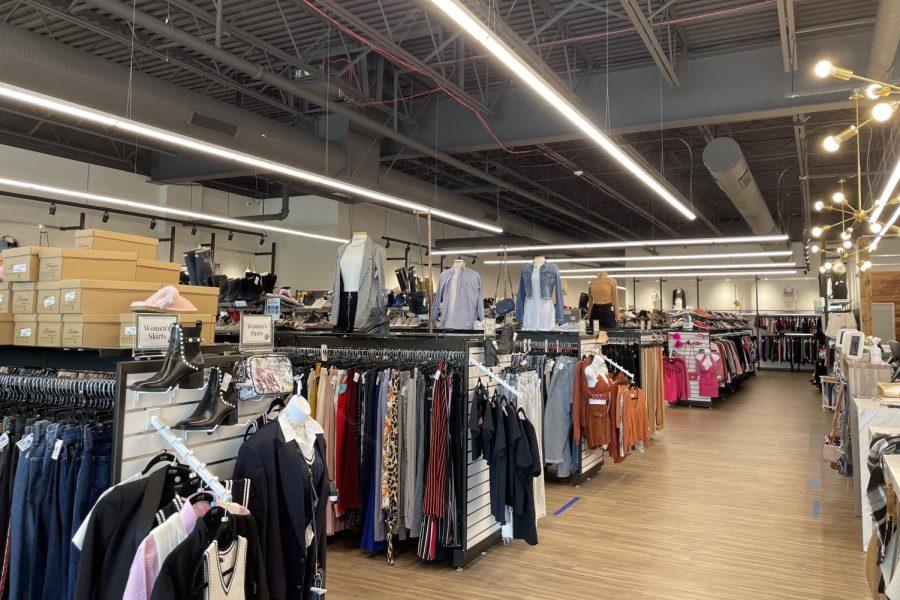 Morgan Vehige
Thrift shopping can be a nightmare and a half. The employees are stressed, everything is disorganized and the dressing rooms have a rather odd stench.
Uptown Cheapskate is the opposite of that typical experience.
Located on Manchester Road, Uptown Cheapskate provides all customers a comforting experience while shopping or for those turning in clothes for cash or store credit.
Immediately upon entering the store, the bell chimes and an employee smiles and says "Welcome to Uptown".
At first glance, walking in can be a bit overwhelming. Everything's a bit too bright, there's a lot of clothes and there's typically a couple of customers milling around the store that make it hard to focus on much.
Upon further inspection, though, the store is thoughtfully organized and easy to navigate. The front of the store holds the new arrivals and changes depending on the season. For the fall selection, there were a number of aesthetically pleasing sweater vests and punny t-shirts to celebrate the season.
Also at the front of the store is the jewelry selection. While the styles there rarely change, it is nice knowing that they offer relatively cheap jewelry that will still last a long time. The only update that could benefit the jewelry section is more nickel-free items for those with an allergy.
Moving on to the clothing racks is a tad overwhelming at first, but their floor plan is actually pretty well laid out. There's specified racks by size for designer clothes, dresses, long-sleeved tops, short sleeve tops, pants, athletic tops and sweaters. Near the back of the store are racks of jackets, men's clothing, athletic shorts and more dressier clothes like jumpsuits, maxi dresses and rompers.
What's nice about all the clothing is not only are they accurately sorted by size, they're sorted by color as well. It makes it easy for shoppers to accurately pick out colors to suit their skin tones and to make outfit buying decisions a lot easier.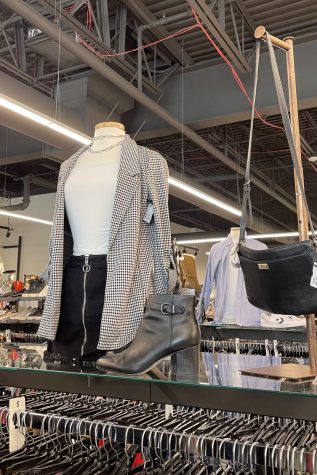 Also on the racks of clothing are a couple of shoe options, though not many. But throughout the store there's also mannequins with outfit inspiration on them depending on what section of the store they're located in. It makes outfit shopping about ten times easier.
Near the back of the store are the dressing rooms. While each room is clean and well maintained and has a nice full-length mirror, the space is small and there's barely any room to hang the clothes up, and there's no place to sit down. While an annoying occurrence, there's only ten items allowed in a single dressing room anyway so it makes sense to not overwhelm the space.
At the checkout desk there's a miscellaneous selection of small jewelry, hair clips and stickers to peruse while waiting on an associate. The wait is never too long and the employees are always quick to compliment the clothing style. Whether it be true or not, their comments are appreciated. They'll also give a run-down of the sales and other things occurring within the store, which is nice to know for the next visit.
Uptown Cheapskate is one fantastic store to shop at. There's something for almost every customer, and the ambiance is unmatched and personal. There may be a couple aspects that keep it from being perfect, but it still is a great, underrated place to shop.