Pandemic affects student connections with grandparents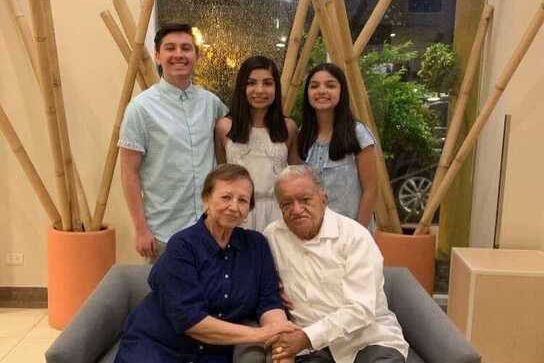 The pandemic has affected the way people are able to spend time with their grandparents. Rather than hugs and sports games, some people have had to adjust to texting and video calls.
As the CDC has made it known, "people in their 50s are at higher risk for severe illness than people in their 40s. Similarly, people in their 60s or 70s are, in general, at higher risk for severe illness than people in their 50s. The greatest risk for severe illness from COVID-19 is among those aged 85 or older." 
Sophomore Kate Vera has grandparents that live in Mexico. Due to the pandemic, Vera has followed precautions and guidelines and has not travelled to visit her grandparents. The last time that she saw her grandparents was in January 2020 before the pandemic. Although she cannot see them in person, Vera often talks to them over FaceTime and Zoom. Before the pandemic, Vera and her grandparents would often spend time together and bond.
 "We always cook dinner together and we all come together as a family," Vera said.
Despite the challenges, Vera has found a positive outlook on the situation
"COVID has changed my relationship with my grandparents in a good way because now we know we will cherish each moment together even more," Vera said.
While some have changed how they visit their grandparents, others have not had to because of their close proximity.  Sophomore Jarrel Sanders-Glover lives with his mom and grandma and still gets to see his grandma every day when he comes home.
"My grandmother is a big influence, she always helps me with problems and is always there for me no matter what," Sanders-Glover said.