Not your average cup of tea
Tea drinkers celebrate National Hot Tea Month, share favorites and traditions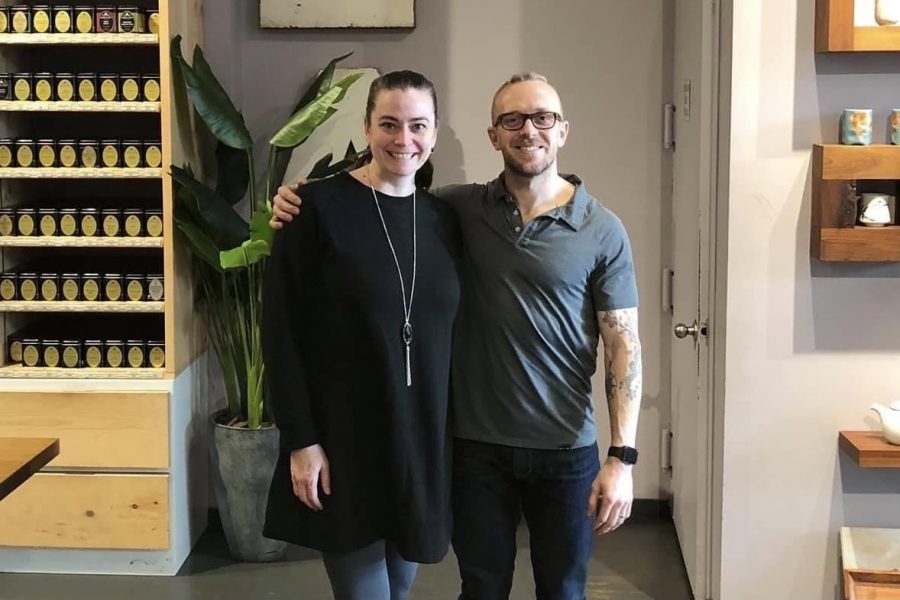 "It's more than just a drink, it's a tradition. Tea gathers family around the table. With friends or family, we would just sit in the kitchen, drink tea and talk for hours," art teacher Lubda Briginets said.
In the United States and Canada, January is National Hot Tea Month, and Jan. 12 is the fifth National Tea Day to be officially observed. The national observation began in 2016, led by the Tea Council of the USA, a non-profit association that connects allied industries in the United States and in the major tea producing countries and works to promote awareness about tea by providing info about its positive attributes.
According to the National Tea Council, tea has a lot of nutritional and health benefits due to the presence of the compounds L-theanine and caffeine. The consumption of tea produces cognitive benefits, such as mental clarity and attention control.
Other studies show tea can counteract tiredness, benefit work performance and support cardiovascular health. Black tea can reduce blood pressure in hypertensive individuals and research has shown daily green tea consumption can reduce the risk of certain types of cancers.
Tea dates back more than 5,000 years and originated in China. Around 300 B.C., tea transferred from medicinal to casual drinking purposes, and the drink was spread across the world. Today, the only drink more popular than tea is water.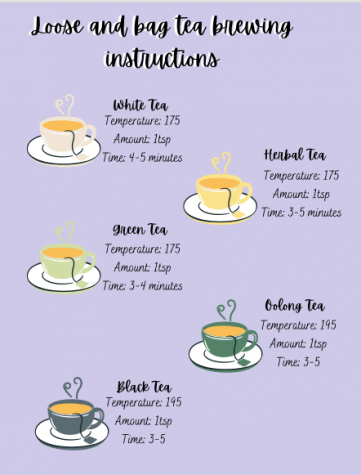 Tea is grown in 13 different countries around the world. True tea comes from the Camellia sinensis plant. The main types of teas are black, green, white, dark, yellow and oolong. They all come from the same plant—their differences lie in how they are processed.
White tea is the least oxidized while black tea is the most oxidized. Besides true tea, there is also herbal tea, which is made from herbs or plants such as chamomile, mint, and hibiscus.
In Russia, tea became popular in the early 1600s, creating a brewing method called zavarka brewing. This particular style creates a tea concentrate which is then diluted with hot water for drinking.
This style of brewing is the preferred method of Briginets, who was born and raised in Russia.
"When you [make tea] this way, the leaves process and release a lot more flavor making the tea have a richer flavor than just adding a bag to microwaved water," Briginets said.
While the zavarka brewing method is more time-consuming, traditionally, it brings people together and was more of an event than just a cup of tea.
"Drinking tea is never just about tea. There's always something with it whether it's cookies or little cakes or sandwiches, it's a social gathering. Drinking tea is a family tradition that gathers people together," Briginets said.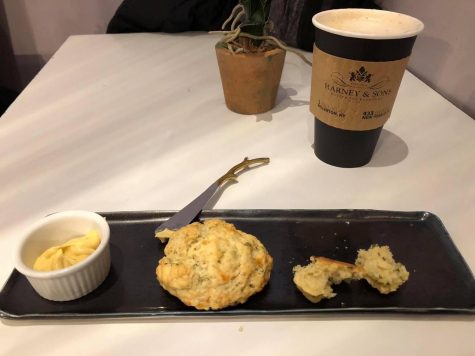 Family and consumer sciences teacher Lauren Arnet is a big tea drinker and has a cup every morning. Arnet uses a Keurig to heat up her water then brews her tea for longer than the recommended time to produce a stronger flavor.
"Right now [my favorite] is mostly Rooibos Chai. My tea obsession began with Maharaja Chai Oolong/Samurai Chai Mate' blend, but when Teavana folded I couldn't buy it anymore," Arnet said.
Arnet's preference for tea also changes based on the time of year and how she's feeling that day.
 "If I'm eating Chinese food I like Oolong because that's what I remember always having at our favorite restaurant.  If I'm not feeling great I'll throw Peppermint in sometimes.  In the winter there's a delicious Hot Cinnamon Sunset tea I like, and in the summer, there's a Rose Lemonade I really like," she said.
Q&A with librarian Nicole Ballard-Long, avid tea drinker
What type of tea do you drink? Mostly black tea on the daily. I prefer dark, caffeinated tea. I like specific brands, [like] Tazo Awake, P&G Tips and Davidson's English.
How does the type of tea you drink change seasonally or based on your mood? During the winter, in the evenings, almost a dessert, I may have tea with spice, like vanilla, a flavored Rooibos or jasmine green. In the summer, I do drink iced tea in the day, usually with a fruit essence. Republic of Tea Ginger Peach is a favorite and blueberry or strawberry herbal tea mixed with a black tea.
How do you make your tea? I boil water in a tea kettle or electric hot water pot to pour over loose tea or a tea bag. Different teas require different temperatures, but the black tea that I drink the most and most herbal teas require boiling hot water and steeping for several minutes. I never microwave to make my tea, but I may warm up already brewed tea in a microwave.
Do you add any sugar or cream? Very rarely. Sometimes, if I make the tea too strong to the point of it being bitter, I may add a little cream or plain milk plain. I might add a small bit of sugar to a spicy, herbal tea in the evening.
Do you drink tea for health benefits? Not so much, other than the overall benefits that black tea provides, [such as] antioxidants, heart health and focus. In other words, I don't drink tea just for health benefits, but rather enjoy the benefits because I drink it.
Do you incorporate tea into your daily routine? Well, I drink tea each morning and usually at the end of the school day (when my energy is at a low) and also after dinner, almost ritually.
About the Contributor
Elizabeth Elliott, Staff Reporter
Elizabeth is a junior, and this is her second year on the news production staff. When she's not writing, Elliott can usually be found in the Lafayette theatre, working on an art project, perfecting sfx makeup or making concretes at Andy's. She can be contacted at [email protected]