Out and About: Craft Eats and Drinks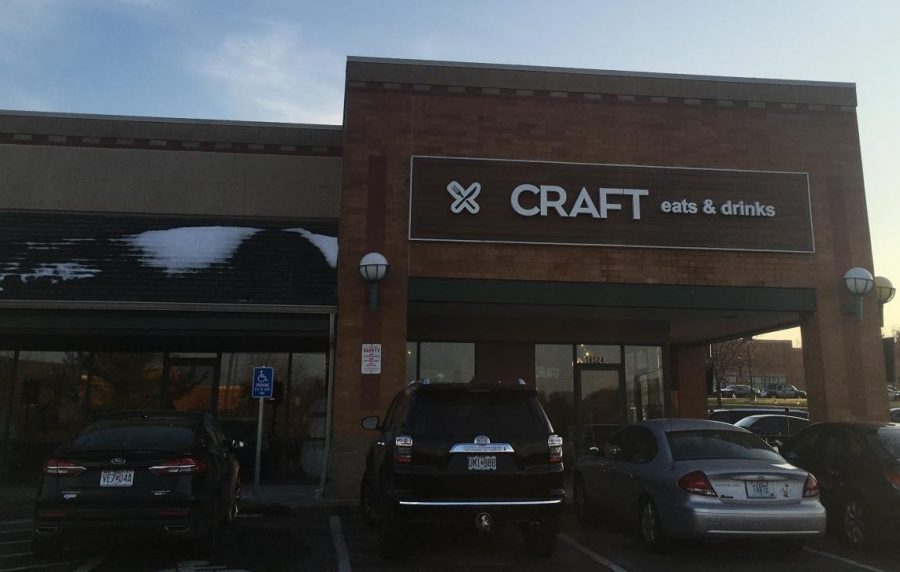 With the opening its only location in January, Wildwood welcomed Craft to the neighborhood. Craft maintains a fun atmosphere while serving outstanding food to customers.
On one side, the restaurant has a variety of seating with regular tables as well as booths, which can adequately fit a large crowd. On the other side is a bar area, but of course, I wasn't able to see what it was like.
As for the menu, there are plenty of options for drinks, appetizers, and main course selections. No matter what kind of food you're in the mood for, Craft serves a wide variety of meals for everyone from pasta to tacos to burgers. All of the food is decently priced with appetizers beginning at eight dollars, entrees hovering around 12 dollars and select meats and pasta around 16 dollars.
No matter what each person at my table ordered, it was a great meal all around. The appetizers were a big enough portion to go around and have a bit left over. The entrees were filling and savory, going above the average burger, tenderloin, bowl or pasta. 
Even though Craft had plenty of customers, there was plenty of room for everyone and the food was ordered and out in a good amount of time. 
Overall, Craft's large menu offers high-quality food for any kind of craving and is definitely worth a visit.
About the Contributor
Corren Tipton, Assistant News Editor
Corren Tipton is a sophomore, and this is her second year on the Image staff. Outside of publications, she is involved in golf and orchestra. Corren can be contacted at [email protected]