Superintendent Miles reveals his path to career in education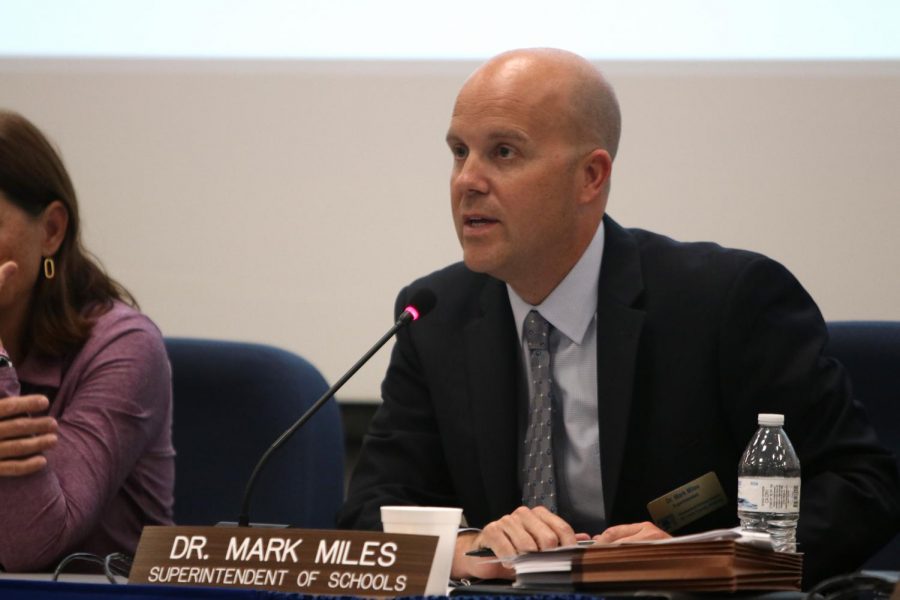 Mark Miles, Rockwood Superintendent, told the story of a boy growing up with a single mother and struggled with learning at school to Lafayette High School (LHS) staff members. Little did the LHS staff know, Miles was telling his own story. 
Growing up in Bethany, Missouri, Miles' family faced difficulties financially. For several years he lived in government housing and grew up on welfare. 
Miles had the opportunity to go to Head Start, a federally funded program designed to break the cycle of poverty by providing preschool education to children between the ages of three and five. 
"So I was able to have some preschool experiences and that I believe assisted me greatly and of course my grandparents supported me," Miles said. 
In a home that struggled to make ends meet and was often unstable, school provided a sense of stability and hope for Miles during those times. 
"As I started school I found such a great connection with the teachers in my life, they were always so supportive and engaging and I just found a significant connection with school. It was the educators in my life that provided hope for me and care and guidance," Miles said. 
After graduating from high school, the military heavily recruited Miles. However, at the last minute, he chose to go to college to get a degree in education. Miles was the first person in his family to go to college. As he moved on to become a teacher and administrator, Miles aims to inspire students just as he was when he was in school. 
"In my line of work, it is my hope as superintendent to be able to facilitate and create that atmosphere where our students adore the teachers and educators around them," Miles said. 
Miles wanted to share his story with Rockwood School District faculty staff and the impact that teachers and educators had on him to inspire those to do the same with the students they come in contact with on a daily basis.
"I call it 'remembering Todd: an achievement gap story' because growing up we did not have financial resources, we were extremely limited, and by the time I hit middle school I started to notice these differences in resources that I had compared to those of my colleagues," Miles said.
Miles began to eventually blame his mother for the lack of resources, establishing a strained relationship. However, the faculty and staff of his schools helped him process these feelings and provided him with support in simple ways. Those simple encounters he had with teachers still have an impact on him today, and he hopes to share that with his students. 
"It's recognizing those moments in time when a smile or handshake or a high five may be exactly what a student or a college would need even when we may not even know it," Miles said. "It's the power of moments that can make a huge impact on the lives of those around you."
Assistant Principal Colleen Fields attended the meeting, along with LHS administrators and about 15 teachers, where Miles shared his story. Fields said that she, along with everyone else, was surprised when Miles revealed he was the student in his story. She said it reminded her of the importance of educators seeing kids for who they were, as opposed to whatever may be happening in their life that was beyond their control.
"It reminds us all that every kid is different, so we have to meet the needs of every kid, which is what we all want to do as part of our school district. I think it makes him a good advocate for all kids, but I think it also gives him a little 'street cred' for having lived a tougher educational life, and [teaches us] what kinds of things we can do to help all kids get through education and find their way in the world," Fields said.
About the Writer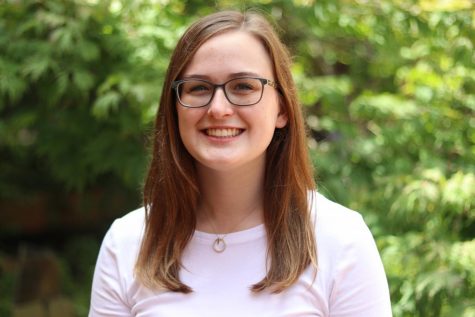 Chloe Baker, Web Editor
Chloe Baker is a senior, and this is her third year on the Image staff and her first year on the Digital Media staff. Outside of publications, she is involved in National Honor Society and the water polo team. Chloe can be contacted at [email protected]