As Seen In The Image: New clubs at LHS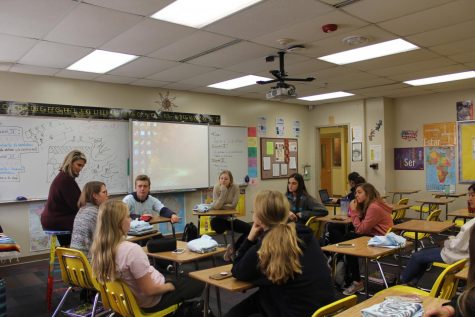 Spanish Club
This year, Spanish teachers Debbie Wright Kempen and Caralyn Harmon suggested forming a Spanish club. The club's goal is to bring Spanish outside of classrooms and allow students to engage more deeply with the language.
President of the club, junior Parker Ockerhausen said, "The purpose of the club is to take a step further than the normal Spanish classroom. We find activities that help us interact more with the Spanish culture, which ultimately positively affects our learning of the Spanish language."
During the club meetings, the members seek ways to experience Spanish language and culture more closely. On October 23, they hosted a fundraising event at Which Wich Superior Sandwiches in Chesterfield. Additionally, they are trying to find more ways to expand the club.
"In the club, we typically discuss our upcoming events," Ockerhausen said. "For example, we are having a fundraiser on the stage during the week of Halloween to support our club. Also, we are planning a Spanish movie night in November."
The Spanish club is currently looking for more students to join their club. They meet on Tuesdays after school in Room 222.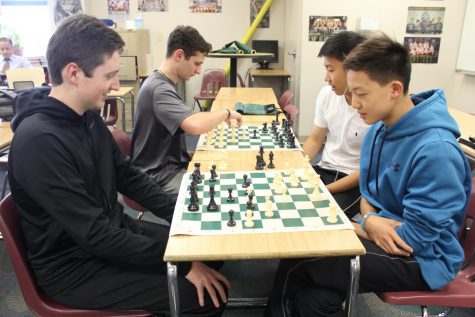 Chess Club
The chess club began this year as a way to utilize downtime they had during a dual enrollment class.
"At the beginning of the year, we didn't start Calculus 2 because it was a dual enrollment class. The college hadn't started yet. During the downtime, where we couldn't do anything, we just played chess in class," Connor Keefe,senior and leader of the club.
Keefe hopes that anybody who wants to join the chess club finds chess approachable. The skill in which a person plays chess is not a requirement to participate in the chess club.
"Anyone can join the club, even if they are beginners. We have people who are willing to play them. We are all at different skill levels, so we can teach you how to play," Keefe said.
The chess club meets on Mondays after school in Room 250.
Harry Potter Club
Since middle school, sophomore Nick White wanted to create a Harry Potter club in his high school.
"This was an idea that was flowing in my head since eighth grade. I was talking to my language arts teacher about high school and she mentioned that you could start clubs [in high school]. I immediately asked [if] there [was] a Harry Potter club. That's how it started," White said.
Currently, White has planned to try wizard dueling, Quidditch, trivia and charity nights for the club.
"We could do a wizard dueling like in the books. We could have trivia nights. [Also], if I could get it, we could play Quidditch," White said. "I'm thinking we can do a big charity event maybe once a semester or once a year to support this charity [created by J. K. Rowling], Lumos. Now, Lumos is about making sure that orphans don't have to stay in orphanages and [help them] find families to stay with."
The Harry Potter club is open to anyone who likes Harry Potter and wants a space to share this interest with other students.
The club meets on Wednesdays after school in Room 132.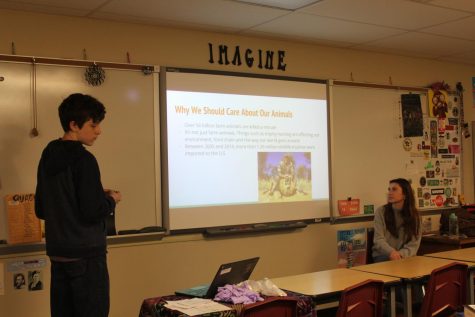 Environmental Club
The environmental club was started again this year to raise awareness of different environmental effects prevailing in the world.
The leader of the club, senior Erin Morton said, "I started the club by finding some of my friends who were concerned about the effects that our everyday life had on our environment and started a team with the same goal."
Through their club, the members hope that other students will look more carefully into the rising environmental issues. Additionally, they will discuss how they, as students, can help to solve the environmental problems.
"The main goal is to make people really think about what they are doing in their daily lifestyle that could be harming their environment without even knowing it and to make a change," Morton said. 
The environmental club is open to anyone who wants to make positive impacts on the environment. They will meet on every other Mondays after school in Room 92.