Out and About: Ballwin Texas Roadhouse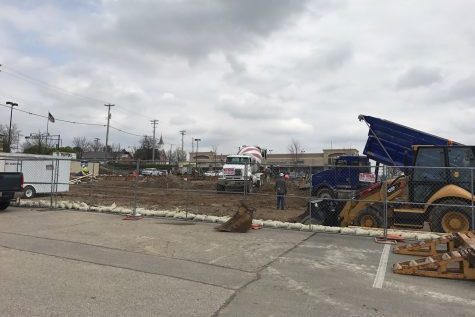 Hang on for a minute...we're trying to find some more stories you might like.
A new Texas Roadhouse is slated to be built in Ballwin, MO following the closing and demolition of Señor Pique's. There are already four Texas Roadhouse's in the St. Louis area located in: Kirkwood, St. Charles, Arnold and O'Fallon. However, none of the locations are very close to the Lafayette area.  
According to their website, Texas Roadhouse is known for their "Hand-Cut Steaks, Fall-Off-The-Bone Ribs, Made-From-Scratch Sides, and Fresh-Baked Bread."
"I like Texas Roadhouse because the food is awesome and you can even eat peanuts and throw them on the floor," junior Jacob Krieger said. "Whenever I go there, I usually get the steak because it is phenomenal."

Krieger anticipates the opening of the new location.
"My family usually goes there for special occasions such as birthdays, but hopefully we'll go more now that there will be one closer," Krieger said.
As of now, there is no date for when construction is expected to be completed.