Out and About: Rock & Brews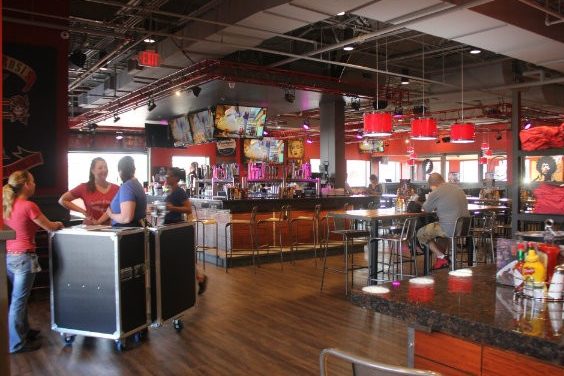 Hang on for a minute...we're trying to find some more stories you might like.
The Chesterfield Valley is home to a plethora of restaurant chains, local businesses, and department stores and is known for the variety of new places and restaurants to visit.
Among some of the new restaurants that have opened is Rock & Brews, a family-friendly pub style restaurant offering American comfort food alongside a rock n' roll atmosphere. The restaurant is said to offer a non-traditional spin on classics such as wings, burgers, salads and pizza.
Recently, I, alongside my parents, brothers, grandparents, uncle and two cousins, had the opportunity to try out the new restaurant just a few short months after its grand opening.
Upon entering the restaurant, we were all overwhelmed by the vast amount of rock n' roll themed decorations. From guitars to rock posters to the bright cherry red walls, the rock n' roll atmosphere was undeniable and overwhelming.
The food, on the other hand, was another story. While we had all heard good reviews of the food from friends and neighbors, we were very underwhelmed by our meals. My brother, for example, ordered their famous "Demon Chicken" sandwich. Although the sandwich was advertised as spicy, my brother took one bite and claimed the intense spice left the sandwich completely inedible. My cousin, similarly, ordered the fish and chips and the "fish" was primarily just deep fried breading as opposed to actual fish.
Overall, the verdict of the restaurant as determined by both my family and friends that have gone, is that it has a fun and friendly atmosphere, but mediocre food.