Through These Halls: Willis recalls past career in NFL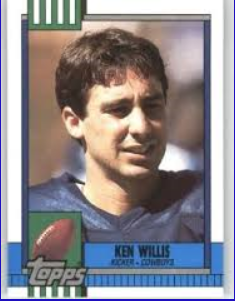 Hang on for a minute...we're trying to find some more stories you might like.
A lot of teachers come from unique stories, but few can say that they have their own Wikipedia page.  This fact might shock students given the relatively low-key profession as an educator.
Now imagine how math teacher Ken Willis' students react when he tells them about his National Football League (NFL) career as a kicker. He wasn't some summer league backup, or in the Canadian Football League (CFL). A genuine starting, goal scoring kicker, Willis has seen what it's like to play with the pros.
After a collegiate career at the University of Kentucky, Willis saw two full seasons with Dallas Cowboys, along with half a year on the Tampa Bay Buccaneers, and closed out the other half (and the rest of his career) on the New York Giants. However, if you were to ask him which team he preferred playing on the most, he'd probably tell you that America's Team is where he'd feel at home.
Willis shared a team with some of the greatest players in NFL history, such as hall of famers Michael Irvin, Emmitt Smith and Troy Aikman, during the 1990 and 1991 seasons.
Despite the fact that these players have achieved an incredible level of fame over the years, Willis believes that none of it has ever gotten to their heads.
"Emmitt and Troy are probably two of the most down-to-earth guys you'll ever meet," Willis said.
Ironically, despite his starting position on a largely popular team, fans didn't give Willis the personal recognition one might expect.
"More people knew me from me being in the Madden games and on their fantasy football rosters than they did from real life," Willis said.
While playing in the NFL was a fun ride for the former Cowboys kicker, Willis says that he still managed to move on from that life.
"It was tough for me at first, especially because the Cowboys won the Super Bowl the season that I left," he said.
Willis has been teaching math at Lafayette since 2009.
When asked whether or not he'd go back to NFL if given the chance (and the youth), Willis was hesitant.
"Well I guess just money-wise anyone would do it, but I love the life that I've made for myself here and I wouldn't trade it for anything else. Football is about personal success, but teaching others can foster their success," he said.
About the Writer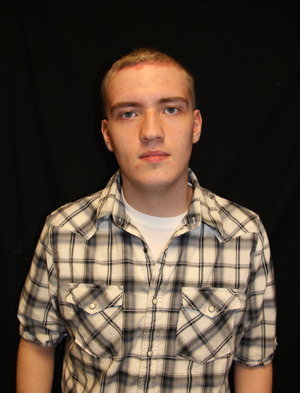 Seth Boester, Editor-In-Chief
Seth is a senior, and this is his third year on the Image staff.  Seth enjoys playing video games and watching Football. He is the biggest Packers fan this side of the Mississippi. Seth plans on being a journalist when he grows up.