RSD announces online schedule plans for 1st Quarter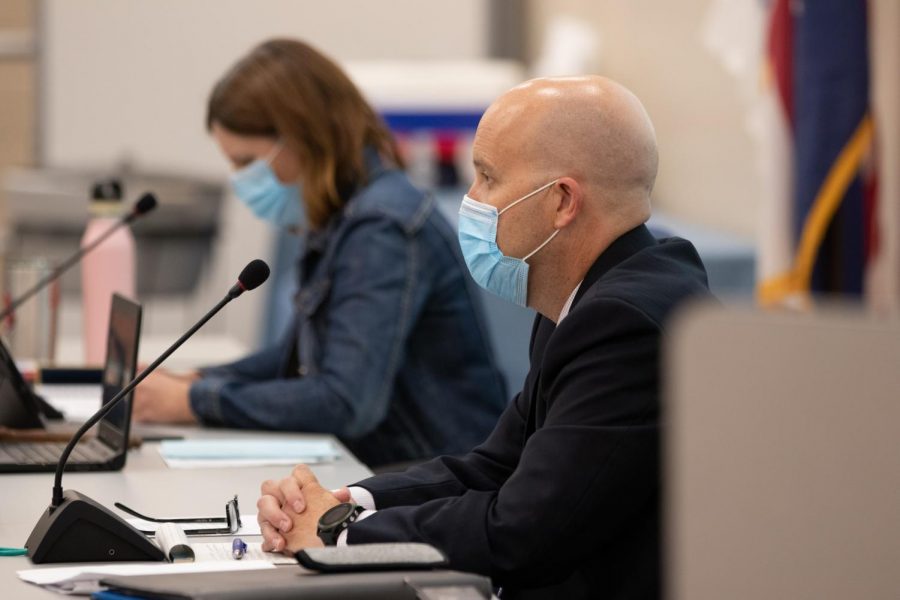 Students will have a very different learning structure this fall with virtual learning than they did last spring. On Aug. 11, Rockwood School District (RSD) announced the schedule for the virtual learning environment going into the 2020-2021 school year. As of now, virtual learning is in place until the end of the 1st Quarter, which runs until Oct. 23, 2020.
The new schedule outlines a very structured plan for classes to meet during the week which has student meetings with their 1st, 3rd, 5th and 7th Hour classes every day during the week. Student's individual schedules are slated to be released to them at noon on Aug. 14 through Infinite Campus.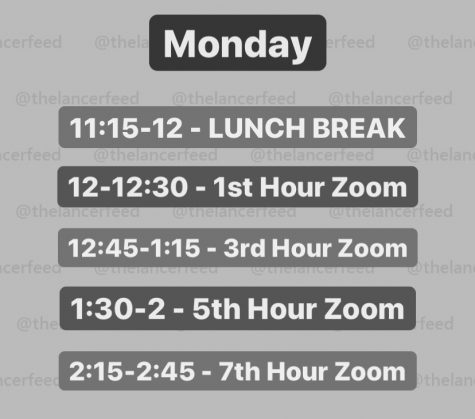 On Mondays, class Zooms begin at noon, with that morning being left open for staff meetings and special opportunities for students to meet with their counselors or college and career specialists or participate in other similar activities.
Mondays will consist of 30-minute Zooms with each class with a 15-minute break in between each. At the end of the day, from 2:45 to 3:15 p.m., students will have independent work time when they will be able to contact teachers for help if needed.
On Tuesdays through Fridays, there will be an hour of Student Support Time from 8:30-9:30 a.m. for students who need additional help from their teachers and then classes will begin at 9:30 a.m.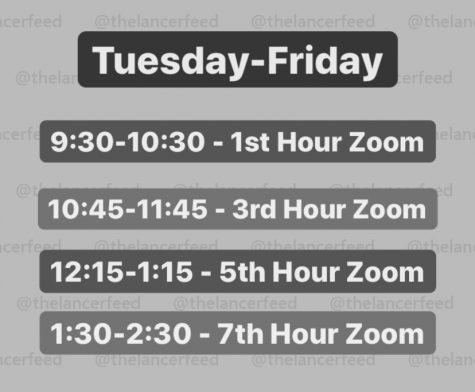 Each class will meet for an hour with a 15-minute break in between and a half-hour break for lunch. The day ends at 2:30 p.m.  Teacher will be available for students until 3:15 p.m. if they have questions or need help with assignments.
Rockwood Assistant Superintendent Learning and Support Services Shelley Willott said, "It enables teachers to focus on meeting the needs of a smaller group of students at once. It is a time that students and teachers begin to build their relationships and get to know each other. That can certainly happen in an online environment, but it will look different. It's important to start the school year building solid student/teacher relationships and the trust that goes with that."
Lafayette teachers have worked throughout the summer to prepare for a different learning environment due to COVID-19.
World Languages teacher Brian Fish said, "I have been adapting to the schedule change by preparing curriculum over the summer with our World Language teachers across the district and considering best practices in getting students engaged in a virtual environment. I believe virtual learning will focus the attention of teachers and students on what is most important and to allow students to demonstrate their learning in a variety of ways."
One of the district's main focuses on moving into a virtual learning environment for the start of the school year was the relationship between students and teachers and they hope the time in the mornings left for conferencing between teachers and students will help with that.
"Rockwood teachers are resilient and dedicated to making student learning happen regardless of the schedule. They have spent the summer adjusting pacing and building engaging learning experiences for our students to learn the content at a deep level," Willott said, "Creating a schedule that supports students adjusting to a new learning environment, and having a schedule that allows us to keep close tabs on how students are doing so we can jump in and help quickly when they need it."
Willott said the Zoom sessions will consist of direct instruction, class discussions, small group work in breakout rooms, group work and projects, proctored assignments, demonstrations and more so it will feel like a regular class.
For more information on Rockwood's back-to-school plan, click here.
About the Contributor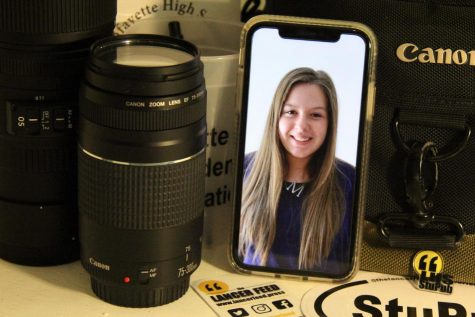 Makayla Archambeault, Editor-in-Chief
Makayla is a junior, and this is her third year on staff. When she's not writing, Archambeault can usually be found playing lacrosse, helping with a Lafayette Theatre Company production, reading or watching movies. She can be contacted at [email protected]