RSD decides how ALP will impact students grades, final exams
After the first two weeks of online schooling, the Rockwood School District (RSD) has decided how students are going to be graded. 
"During this phase, Rockwood will adopt a Hold Harmless approach–to not harm a student's grade for the time we are in the Alternative Learning Plan (ALP). The purpose of entering grades into Infinite Campus during this time is to provide feedback to students and parents on their progress during the ALP period," RSD said on the 6-12 Learning Plan page.  
The Hold Harmless approach will last until RSD is open and the ALP ends which is currently scheduled for April 22. 
The approach means during the ALP students' grades will not be lowered from where they were as of March 12, the last day before Spring Break. 
"A student's semester grade cannot be lower than the grade they had based on assignments and assessments assigned prior to the beginning of the Alternative Learning Period," RSD said. 
Students' grades can be improved, however, through ALP assignments. If the assignments given help the students' grades, they can be used to raise it. 
Teachers will still be available for interaction with students. Additionally, assignments given during the ALP time will start with ALP in the grading book. 
"Assignments not completed by students during the ALP period will be marked with an "I" for Incomplete. This will give parents the feedback that the assignment has not been completed; however, it will not impact students' grades," RSD said. 
In addition, final exams will not be given for the spring semester, and Effort and Conduct will not be scored. 
Grades will be posted for Progress 2 reports by Friday, April 17. Those grades will include any work assigned before March 12. 
More information regarding the ALP for 6-12 can be found here. Information on the ALP for K-5 can be found here.
About the Writer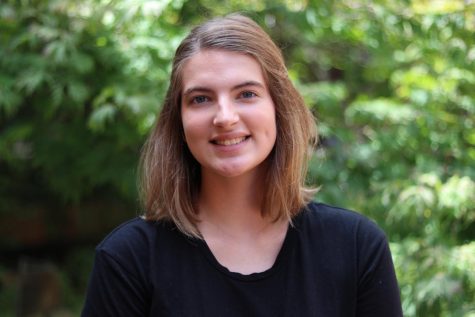 Hayden Cottrell, News Editor
Hayden Cottrell is a senior, and this is her second year on staff. She is a part of the Speech and Debate team and Girls Who Can. Hayden can be contacted at [email protected]