CollegeBoard releases new AP exam dates
AP Exams for the 2019-2020 school year will be administered online from May 11 through May 22. The full testing schedule can be found here along with the specifics of each course's exam adaptation.
Makeup tests will be taken from June 1 to June 5.
The exams will only include information that teachers should have covered by early March according to the College Board's website.
According to the update on the CollegeBoard's website, the tests will include one or two free-response questions which students will be given 45 minutes to complete. Students are expected to log in 30 minutes before the exam begins for set up and are given five minutes afterward to upload the answers.
"You can take exams at home or in school, if they reopen," an email sent out from the CollegeBoard said. "Each subject's exam will be taken on the same day at the same time, worldwide."
Any device can be used to take the test. There are options to upload responses or write the answers by hand and submit a photo with a computer, tablet or cell-phone.
If students do not have access to technology or connectivity, the CollegeBoard can be contacted until April 24.
"In late April, we'll provide AP students and educators with information on how to access the testing system on test day, and video demonstrations so that students can familiarize themselves with the system," the CollegeBoard's update said.
Although students are not allowed to consult others during the testing period, the exam will be open note following the lead of many college-level exams at this time.
"The exam format and questions are being designed specifically for an at-home administration, so points will not be earned from content that can be found in textbooks or online," the CollegeBoard's update said.
Grading of the exam will follow the usual 1-5 scale and will be released as close to the normal July release date as possible.
Art and Design: 2D; Art and Design: 3D; Computer Science Principles; Drawing; Research; and Seminar will use portfolio submissions instead of an online exam. The deadline for portfolios has been extended to May 26, 2020 at 11:59 p.m. ET.
The College Board is offering review materials through YouTube and tips for taking open-note exams.
Credit for the AP Courses will continue to be accepted as credit by most colleges.
"We're confident that the vast majority of higher ed institutions will award college credit as they have in the past," according to the CollegeBoard's email.
About the Writer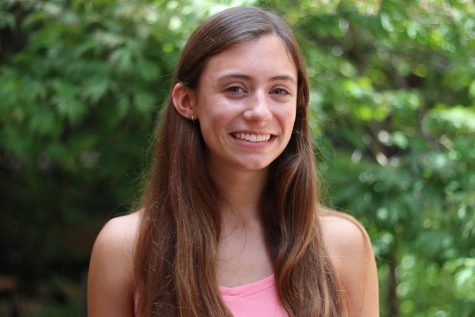 Grace Kirtley, Lifestyles Editor
Grace Kirtley is a senior, and this is her third year on staff. She runs Lafayette Cross Country and Track and is a big fan of music and reading. Her favorite food is ice cream. Grace can be contacted at [email protected]