RSD to serve food through coronavirus closure
The Rockwood School District (RSD) will continue to serve food to students while schools remain closed until April 3 to prevent the spread of COVID-19, Executive Director of Student Services Terry Harris announced on March 17. In doing so, RSD joins a large effort of St. Louis-area school districts and municipal governments working to keep food facilities available as schools and restaurants are being ordered to shut down over the coronavirus.
"While St. Louis area schools are closed to mitigate coronavirus, no Rockwood student will go without food as long as we know where they are," RSD Superintendent Mark Miles said.
Beginning on March 23 and until April 3, RSD will use school buses to deliver food to students in need, Harris said. The district is currently working with St. Louis's Voluntary Interdistrict Choice Corporation (VICC) Program, which is aimed at desegregating St. Louis City and St. Louis County school districts by commuting students from the City to the County, to delineate a route for food delivery, Harris said.
Students will also be able to obtain "grab and go" meals for breakfast and lunch by going to LaSalle Springs Middle School, Selvidge Middle School or Rockwood South Middle School, Harris said.
RSD administrators will not require student identification when distributing meals.
"If people are in need, they can contact our office and we'll take care of them," Harris said in a press release. "Very simply, we want kids to know they are loved and cared for."
Additionally, Harris said RSD will cooperate with St. Louis Public Schools' (SLPS) Pandemic Meal Plan which will provide free breakfast and lunch for St. Louis City youths beginning on March 18 and throughout the coronavirus outbreak.
"Rather than having our city students come out to Rockwood, they will be able to go to any school where St. Louis is distributing food during the coronavirus closure," Harris said.
Harris also encouraged families who need additional support to call the Student Services Department at (636) 733-2189.
About the Writer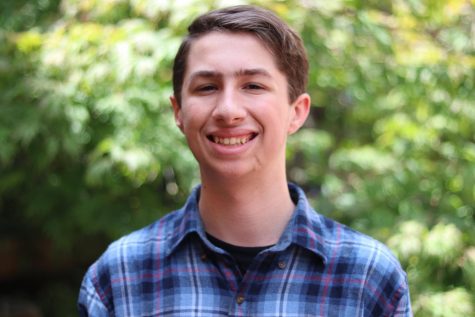 Alex Rozar, Opinions Editor
Alex Rozar is a senior, and this is his third year on staff. He is an avid music listener and has an interest in law and politics. Outside of publications, he is a member of the speech and debate team, Student Council, Lancers Helping Lancers and National Honor Society. Alex can be contacted at [email protected]