Weekly Sports Update: Dec. 2-Dec. 8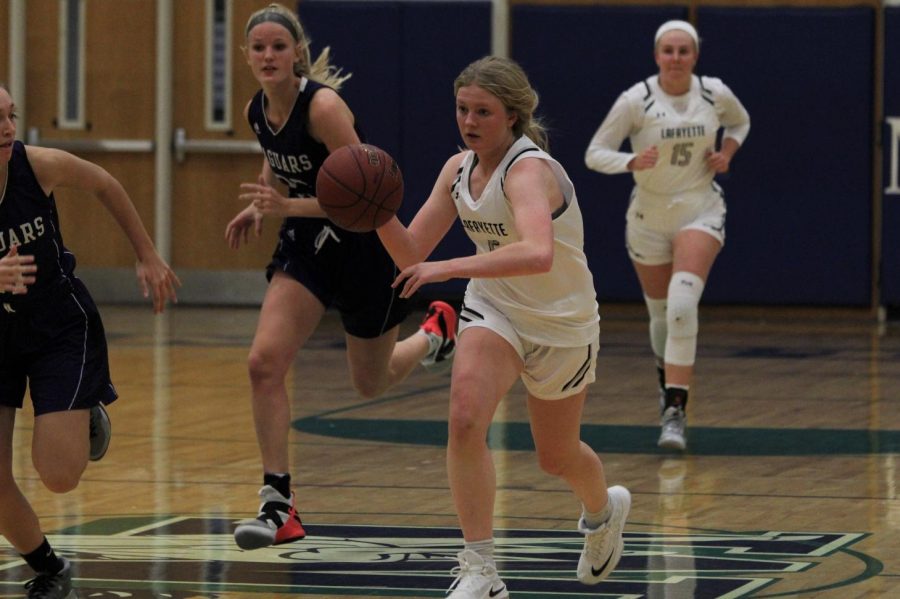 Boys Basketball: Over the weekend, the Lancers traveled to Springfield, Missouri to play in the Arvest Classic. At their first game on Dec. 5, they beat Springfield Parkview 52-31. Then on Dec. 6, they lost to Kickapoo 49-40 in the Semifinals. Then played Helias at Parkview and lost 58-41, placing fourth in the tournament. This week they play on Dec. 10 at 7 p.m. at Parkway Central and Dec. 13 at 7 p.m. against Summit at LHS. 
Boys Wrestling: The Lancers had their first match on Dec. 7 and placed 1st at the Francis Howell North tournament with a score of 168. Evan Boren, Tommy Hagan, Graham Tabor and Henry Thomas placed first in their respective weight classes. Their next match is on Jan. 11 at 8:30 a.m. at the Fred Ross Invitational. 
Girls Basketball: On Dec. 3, the Lady Lancers lost to Nerinx Hall 42-37 in the Marquette tournament. Then on Dec. 4, they played Marquette and lost 64-51. On Friday, Dec. 6, they beat Fort Zumwalt West 36-35 and junior Brynn Jefferies was named to the all tournament team. This week, the Lady Lancers will play on Dec. 12 at 6 p.m. at Hazelwood Central. Then they will play on the following day at 5:30 p.m. against Summit at LHS. 
Girls Swimming: In the season opener the Lancers beat Liberty Wentzville 126-60 on Dec. 4. On Dec. 7, the team placed third in the Marquette Relays. The 900 free relay of senior Claire Vanbiljon, sophomore Dylan Moulton and freshman Grace Tyson won their event, and the divers collectively took fourth overall. The Lady Lancers will swim next on Jan. 28 at 4:30p.m. against Marquette, at Marquette. 
Girls Wrestling: The first match of the Lady Lancers will take place on Jan. 11 at 8:30 a.m. at the Fred Ross Invitational. 
Ice Hockey: The Lancers played Marquette on Dec. 6 and tied 1-1. This week they will play Chaminade on Dec. 9 at 7 p.m. at the Chesterfield Sports Complex. Then again on Dec. 14 against Kirkwood at 9:15 p.m. at the Kirkwood Ice Arena. 
About the Contributors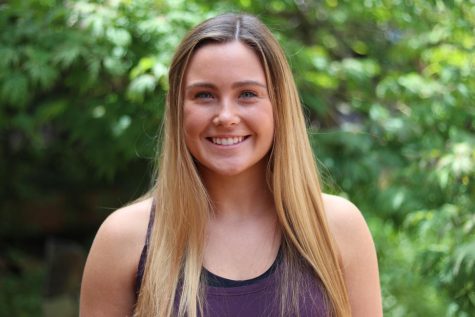 Abby Stebner, Staff Reporter
Abby Stebner is a senior, and this is her first year on staff. She is a varsity cheerleader and is a part of Student Council and Sparkle Squad. Abby can be contacted at [email protected]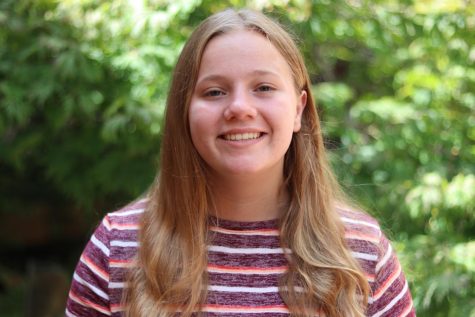 Morgan Vehige, Sports Editor
Morgan Vehige is a sophomore, and this is her second year on the Image staff. When she's not in the newsroom, she can be found playing softball at Lafayette, or hanging out with friends. Morgan can be contacted at [email protected]