Lancer SRO interviewed by KMOV news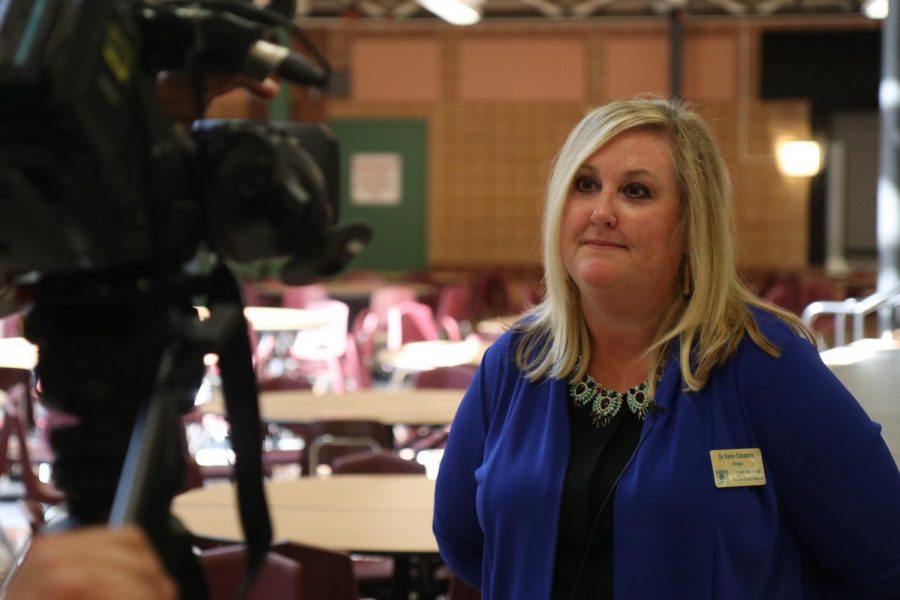 On Oct. 8, KMOV Channel 4 news stopped by Lafayette to interview Officer Jim McDonald about a video he filmed for the Rockwood School District website.
The video shows McDonald showing a series of uplifting messages and how students need to reach out for help when they needed.
Originally McDonald created the video with Lancer Feed Digital Media Editor Jack Weaver for YouTube, but Rockwood decided they wanted to use it for their website and Tipline. Alex Fees, Rockwood Executive Director of Communications, said, "We re-shot the video for him with our communications team and our videographer. After it was done, we posted a link on Facebook and it went crazy."
So far, the video has over 400 likes and 200 shares on Facebook and continues to gain more traction as it spreads to other social media sites.
"We were really happy about all the attention the video was getting," Fees said. "I pitched it to local medias and Steve Harris of KMOV Channel 4 and he came out here to get the story."
Harris is a feature reporter for KMOV and noted the video's importance. "It's a police officer doing something to help kids, the message is good and it makes people happy."
McDonald hopes the video draws awareness to problems surrounding mental health in the school and community.
"The point of the video was for students to get help," McDonald said. "It's a good message and I hope people take it to heart. It's so important to shoot someone a smile or ask them about their day because it can make a big difference. Putting in a little bit of effort can make someone's day."
About the Writer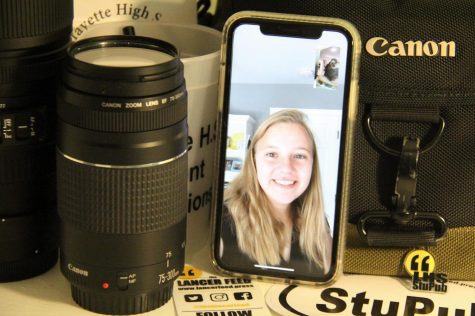 Morgan Vehige, Assistant Editor
Morgan is a junior, and she is serving as an Assistant Editor in her third year on the news production staff. When she's not in the newsroom, Vehige can be found playing softball, reading or attending a local youth group. She can be contacted at [email protected]