Weekly sports update: Sept. 9- Sept. 15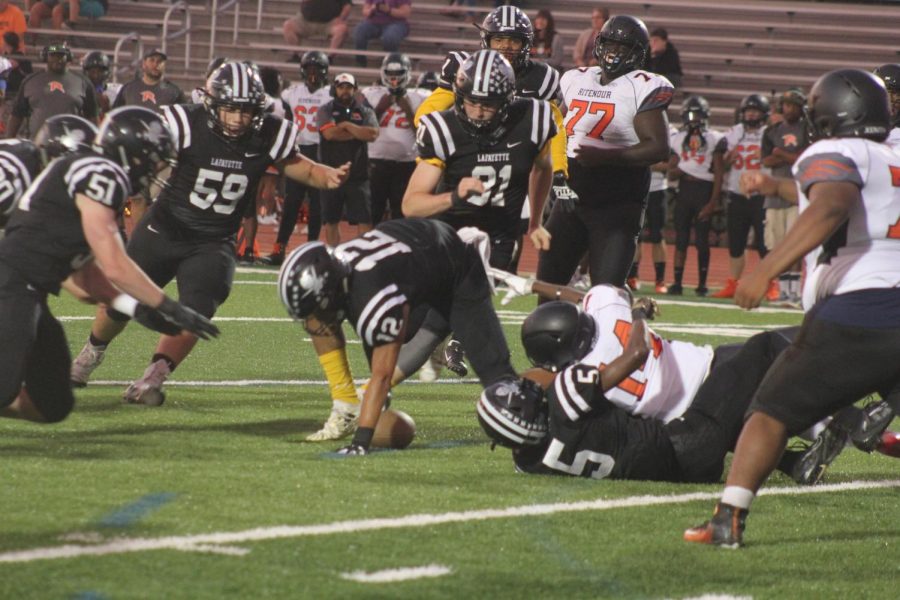 Boys Cross Country: The Lancers cross country team finished in seventh overall out of 25 teams at the Forest Park Cross Country Festival on Sept. 14. Lafayette's Nikolas Malek finished 18th place out of all runners in the event. Their next race will be in the Paul Enke Invitational at Hazelwood Central on Sept. 21.
Boys Soccer: The varsity boys soccer team ended the week at 3-2 for the season. Despite leading at the half, the Lancers fell to rival Marquette Mustangs 3-1 on home turf on Sept. 10. They snapped Kirkwood's undefeated streak with a 2-1 road win on Sept. 12, with goals scored by Ryan Schneider and Finn Stewart. The Lancers will face off against Parkway South and Mehlville at home next week on Sept. 17 and Sept. 19 and travel to Oakville on Sept. 20.
Boys Swimming and Diving: The varsity boys swimming team lost 108-62 at Parkway South on Sept. 11. They competed in the Marquette Relays tournament on Sept. 14, where they finished 10th overall as a team. Lancer Devon Gordon placed 9th overall in diving. They'll take on Wentzville Liberty at home on Sept. 17 and Ladue Horton Watkins on the road on Sept. 19.
Field Hockey: The Lady Lancers triumphed 4-2 on the road over Parkway West on Sept. 11, but lost at Nerinx Hall 3-1 the next day in a game where all four goals were scored during the second period. Their next matches are at home against John Burroughs on Sept. 17 and away against rival Marquette on Sept. 19.
Football: The Lancers took down the Ritenour Huskies in a 50-14 home-game blowout on Sept. 13, bringing them to 3-0 for the season. They'll face off against Eureka next week at home for the annual Battle of 109.
Girl Cross Country: The Lady Lancers cross country team finished 12th overall out of 22 teams at the Forest Park Cross Country Festival. Lafayette's Grace Tyson finished in third place in the Varsity Green division. They'll next compete at the Paul Enke Invitational on Sept. 21.
Girls Golf: The varsity girls golf team met Eureka at the St. Alban's Golf Course on Sept. 10. Lady Lancer Brooke Biermann medaled in that match and would go on to win two consecutive titles at the Rockwood Summit Tournament on Sept. 12, where she was the only golfer to hit under par, and at the Angel Classic on Sept. 14. The team will compete in the Ladue Varsity Invitational on Sept. 18 and face Rockwood Summit on Sept. 19.
Girls Tennis: The varsity girls tennis team went undefeated last week, taking three games on the road and one at home. They beat Kirkwood 8-1 on Sept. 9 and swept both Ladue Horton Watkins and Marquette 9-0 on Sept. 11 and Sept. 12. On Sept. 13, they defeated the visiting Mary Institute and St. Louis Country Day School (MICDS) Rams 8-1. The Lady Lancers will next compete in a first-of-its-kind pool-play tourney against both Parkway Central and Marquette on Sept. 18.
Girls Volleyball: The Lady Lancers extended their season-long undefeated streak to six games last week. They defeated Parkway South at home on Sept. 10 in two sets, taking the Patriots 25-8 and 25-13. The next day, the Lady Lancers beat St. Francis Borgia on the road in a best-of-five match in only three sets, winning 25-14, 25-22 and 25-20 against the Lady Knights. Next week the varsity girls volleyball team will play two away games at Webster Groves and Lindbergh on Sept. 17 and Sept. 19 and compete at the St. Joseph's Tournament on Sept. 21.
Softball: The varsity softball team had a busy week, facing off against four teams in four straight days. They lost a road game against district rival Eureka 5-2 on Sept. 9, with both Lancer runs being scored by Paige Halter. The Lady Lancers also fell to the Kirkwood Pioneers 7-3 on the road on Sept. 10, but they beat the Francis Howell Vikings 12-2 at home the next day. On Sept. 12, they lost to Seckman 12-3 at home. The Lady Lancers will compete at the St. Louis Suburban Softball Showdown on Sept. 16 through the 19th and take on Parkway North on Sept. 20.
About the Contributor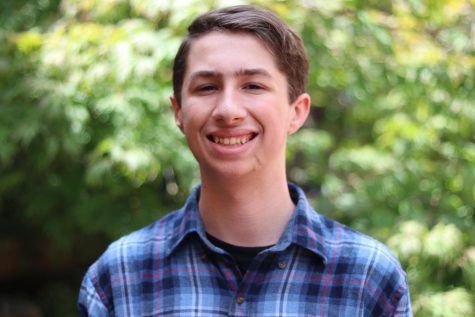 Alex Rozar, Opinions Editor
Alex Rozar is a senior, and this is his third year on staff. He is an avid music listener and has an interest in law and politics. Outside of publications, he is a member of the speech and debate team, Student Council, Lancers Helping Lancers and National Honor Society. Alex can be contacted at arozar039@rsdmo.org.