Lafayette hosts regional threat assessment training
On Aug. 28, Rockwood and the U.S. Secret Service hosted a regional event at Lafayette providing threat assessment training for school officials. The training was performed by the National Threat Assessment Center (NTAC), which is a component of the U.S. Secret Service.
According to the NTAC website, their mission is to "provide guidance on threat assessment and training, both within the Secret Service and to its law enforcement, public safety, and academic partners."
About 500 law enforcement agents, public safety individuals, school administrators, and educational partners from across the midwest attended the event in order to learn how to better prepare for school emergencies. These events look at previous instances of violence and analyze ways to avoid future occurrences.
"The purpose of the threat assessment training is to allow school officials to gain a better understanding of identifying potential threats to the school environment, investigation techniques, and risk management strategies and interventions," Mark Miles, Rockwood Superintendent, said. "The training will provide school officials with knowledge of the most up-to-date strategies for keeping our students and staff safe at school."
The Secret Service approached the Rockwood School District about the event in April. Conference speakers combined behavior-based research, practical training and operational guidance strategies to inform attendees.
"We always ask ourselves what more can we do to keep our school safe and so the goal of today would be to come together and learn more about school safety and to learn more about practices that people are utilizing all over and we want to come together and share ideas and learn from today," Calcaterra said.
About the Contributor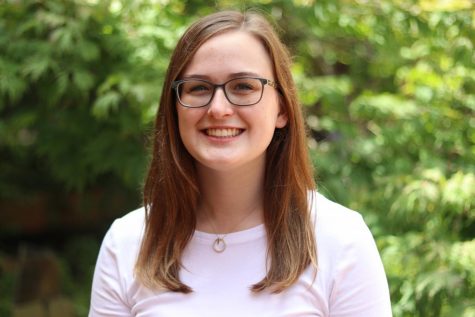 Chloe Baker, Web Editor
Chloe Baker is a senior, and this is her third year on the Image staff and her first year on the Digital Media staff. Outside of publications, she is involved in National Honor Society and the water polo team. Chloe can be contacted at [email protected]