Weekly Sports Update: April 14-April 21
Hang on for a minute...we're trying to find some more stories you might like.
Baseball: On April 13, the baseball team had a double header against Francis Howell North, and they defeated the Knights in both games 11-7 and 6-0. Then on April 16, the Lancers defeated Parkway South 9-5 as senior Austin Ohland had two RBIs and sophomore John Kramer hit a home run. The Lancers are now 10-2 on the season with their next games on April 22 at Chaminade at 11 a.m. and 1 p.m. and on April 25 at Eureka at 4:30 p.m.
Boys Golf: On April 16 in a three team match, the Lancers fell to Marquette by five strokes but defeated Kirkwood by 12 strokes. Senior Max Kreikemeier shot one under par to lead the Lancers and claim the individual title. On April 17, the Lancers defeated Oakville at the Quail Creek Golf Course 266-288.  Then on April 19, the Lancers competed in the Mehlville Invitational and finished second out of 12 teams. Kreikemeier shot four over par earning a second place individual finish. The golf team's next match is on April 23 at 1 p.m. where the Lancers will compete in the Summit Quad.
Boys Lacrosse: On April 17, the boys lacrosse team fell to DeSmet 20-3. The Lancer's record is now 3-7, and they are led by seniors Quinn Miller who has 22 goals and Jack Politte who has 29 goals. This week the Lancers will play on April 23 at 6 p.m. at home against Rockwood Summit and on April 25 at Crestview Middle School at 7 p.m. against Seckman.
Boys Tennis: On April 17, the boys tennis team defeated Webster Groves 8-1, but they fell to Parkway Central on April 17 6-3. The Lancers have a two day home stand this week as they take on Parkway South on April 23 at 4:30 p.m. and Ladue on April 24 at 4:15 p.m. before they travel to Kirkwood on April 25 at 4:30 p.m.
Boys Track: On April 20, the boys track team placed fifth out of 27 teams at the Ladue Brusca/Strohbach Invitational at Parkway Central. To help the Lancers to a fifth place team finish, senior John Nicholson placed third in the 800 meter run with a time of 1:59.66, the 4×200 meter relay team placed second with a time of 1:31.10 and the 4×100 meter relay team finished third with a time of 43.06.
Boys Volleyball: The Lancers defeated Eureka on April 16 in two sets and Westminster on April 18 in two sets. With seven games left in the regular season, the team is led by seniors Robbie Campbell who has 79 kills and 72 digs and James Henneberry who has 83 kills and 13 blocks. The boys volleyball team's next games are on April 23 at home at 5:30 p.m. against Rockwood Summit and on April 26 at 5:30 p.m. at Seckman.
Girls Lacrosse: The Lady Lancer's game on April 18 against O'Fallon was cancelled due to inclement weather. This week, the girls lacrosse team will take on Pattonville at home on April 22 at 4:30 p.m. and Marquette at home on April 24 at 5:45 p.m.
Girls Soccer: On April 18, the Lady Lancers lost for the second time this season as they fell to Rockwood Summit 2-0.  The team's record is now 9-2, and they are led by freshman Rylee Howard who has scored 17 goals and has 7 assists this season. This week, they will take on Gateway Science Academy at home at 4:15 p.m. on April 22 and Marquette at home at 6 p.m. on April 25.
Girls Track: At the Ladue Brusca/Strohbach Invitational on April 20, the girls track team placed sixth out of 27 teams. Senior Haley Hudson placed third in the triple jump with a 34′ 2″ jump, senior Anna Karner finished second in the 800 meter run a with a time of 2:20.93 and senior Ellie Schilling placed first in pole vault with a 10′ jump.
Water Polo: Last week, the Lancers went 1-2 as they defeated Parkway North 16-8 on April 15 but fell to MICDS 18-8 on April 16 and Parkway South 15-7 on April 17. In the Lancers win against Parkway North, junior Blake McCarthy had six goals and five assists and is now the leading scorer in the St. Louis area with 104 goals and 241 points on the season.
About the Contributors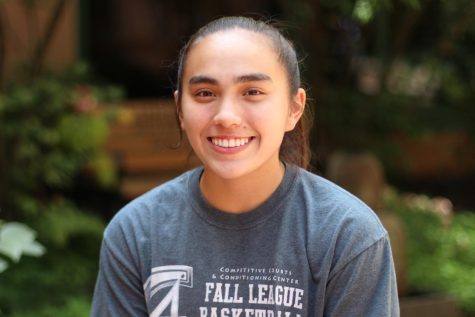 Kayla Carpenter, Sports Editor
Kayla Carpenter is a junior, and this is her second year on staff. She is on the girls varsity basketball team, runs cross country and is a member of Key Club. She enjoys to read and spend time with friends and family. After high school, she plans to study pre-med and go to medical school. She can be...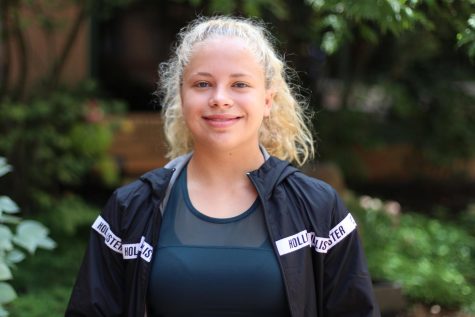 Sophia Scheller, Staff Writer
Sophia Scheller is a sophomore, and this is her first year on staff. She is a part of the LHS basketball and lacrosse team. Her hobbies include collecting records and spending quality time with her dog. She plans to play college lacrosse in the future. Sophia can be contacted at sscheller065@rsdmo.org.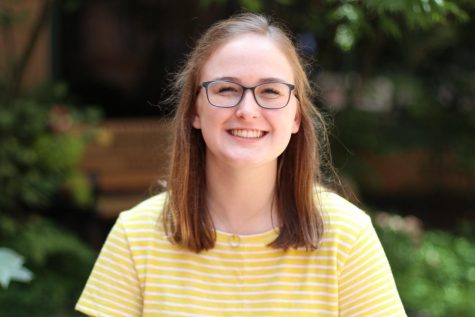 Chloe Baker, Web Editor
Chloe Baker is a junior, and this is her second year on staff. She is a part of the LHS water polo team and Fellowship of Christian Athletes. Her hobbies include reading and writing. Chloe can be contacted at cbaker047@rsdmo.org.