Improvement to Clayton Road impacts traffic flow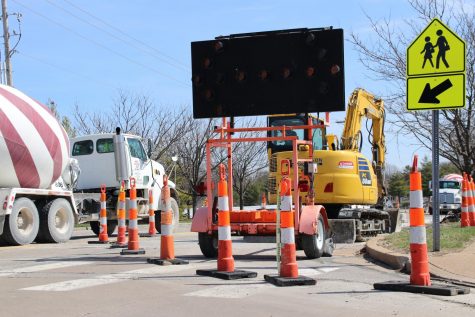 Currently, Clayton Road is undergoing construction just outside of Lafayette. The work began on Feb. 25 and will conclude by this fall.
"This particular improvement project on Clayton road runs from Black Canyon Court to Eatherton, in Wildwood. It's part of a broader improvement job that also includes Baxter Road, from Clayton Road to Claymont Estates, in Chesterfield," David Wrone, construction manager, said. "We're paying our contractor $1.56 million for both phases of the project."
While the road work will result in improvements, it will also have an impact on traffic flow.
On Clayton Road, the improvements focus on sidewalk and curb removal replacement, new wheelchair accessible ramps and a new driving surface. The traffic in front of Lafayette, however, has become problematic for some since the construction started.
"Traffic flow will be adversely impacted for the duration of the project, with sporadic lane restrictions and/or closures. However, our contractor will perform most of the work on the pavement itself after the school year has ended. This will minimize the impact of traffic flow in and out of your high school," Wrone said.
Senior Will Rowe feels that the construction along the road does impact traffic flow between getting in and out of school along with driving along that intersection as well.
"The lanes get tighter and the hill along with the turn does restrict vision and could potentially cause accidents. The area is very busy and anything can easily influence the flow of traffic positively or negatively," Rowe said.
Although the traffic flow is negatively impacted, future improvements have been taken into consideration for their benefits.
"Potholes and cracks are important to fix, especially after all of the winter weather we've had recently, and in result, driving conditions will be smoother on the roads," Rowe said.
Additionally, junior Derek Berardi lives off of Clayton road and admits the road work does create complications for students driving to school in the morning.
"The construction has made it difficult because the traffic does slow down a bit but not enough for me to worry about being late to class," Berardi said.
About the Contributors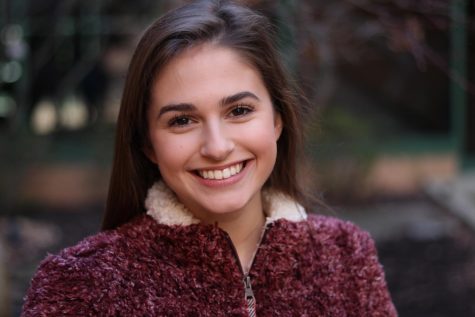 Caroline Kesting, Staff Writer
Caroline served on staff for one year.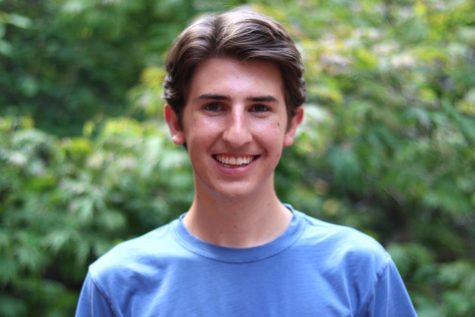 Jack Weaver, Digital Media Editor
Jack Weaver was on the Image staff and the Digital Media staff for all four years of his time at Lafayette. During his senior year, Jack served as the Digital Media Editor and the Social Media Editor. He will attend the University of Kentucky to study Business Administration and Journalism.