Listen in: Future Lancers of Babler
Hang on for a minute...we're trying to find some more stories you might like.
In this episode of Listen in, Kayla Carpenter talks with Babler Elementary students James Eisenhart, Kevin Gabris and Aida Weidner about their perspective on school at Babler and what they can look forward to in their years of high school. With topics ranging from their perception of high students now to the sports they want to play once they get to Lafayette, this podcasts dives into Rockwood life with three Babler Bulldogs.
Listen in was created as a new outlet for the many voices of Lafayette. Web-editors Grace Kirtley and Chloe Baker hope you enjoy this new way to tune into The Lancer Feed. Listen in will be posted every other week, or if we're in the mood for another. We are open to discussing a wide range of topics from terrifying bear attacks to what it's like to grow up with a whole lot of siblings. If you're interested in being a featured guest, contact us via @thelancerfeed on Twitter, Instagram, Facebook or email thelancerfeed@gmail.com.
About the Contributors
Chloe Baker, Web Editor
Chloe Baker is a junior, and this is her second year on staff. She is a part of the LHS water polo team and Fellowship of Christian Athletes. Her hobbies include reading and writing. Chloe can be contacted at cbaker047@rsdmo.org.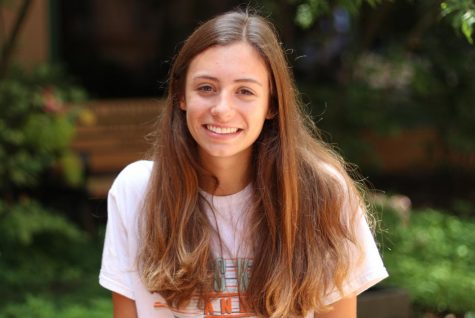 Grace Kirtley, Web Editor
Grace Kirtley is a junior, and this is her second year on staff. Grace is a long distance runner for track and cross-country. As an active member of performing arts at Lafayette, Grace hopes to continue her instruments as hobbies in the future. Grace can be contacted at gkirtley076@rsdmo.org.