Ballard-Long named Teacher of the Year
Hang on for a minute...we're trying to find some more stories you might like.
Librarian Nichole Ballard-Long has been at Lafayette for 20 years. Ballard-Long became a librarian in the 2005-06 school year and is Lafayette's 2018-19 Teacher of the Year (TOY).
"[My job] is so different every day. I get to talk about books, work with different people and get to know many students," Ballard-Long said.
The process of nominating a TOY begins in November with letters of recommendation from both teachers and students.
After the TOY Committee receives the votes, they notify the teachers nominated and ask for them to write a resume that discusses their career highlights, accolades and other important events. From that group of nominees, the TOY committee made up of former Lafayette TOYs selects the finalists.   
Each finalists's nominator gives a five-minute speech on behalf of their candidate at a staff meeting and then the staff votes for the TOY. The winner also moves onto the Rockwood District Teacher of the Year competition. One elementary, middle and high school teacher is selected, and then an overall district winner is chosen. The District winner  goes on to the State TOY competition.
The other 2018=2019 finalists were band director Brad Balog, guitar teacher Traci Bolton and language arts teacher David Choate.
Jane Lingafelter, fellow librarian sees Ballard-Long's work inside and outside of the library each day. She said Ballard-Long is constantly reading, watching technology blogs to find new ways to engage students and will drop whatever she's doing to help a student.
"[Mrs. BL] is so willing to share her ideas and love of the library," Lingafelter said. "She's so easy to work with, loves learning new things and nothing is too small for her."
About the Contributor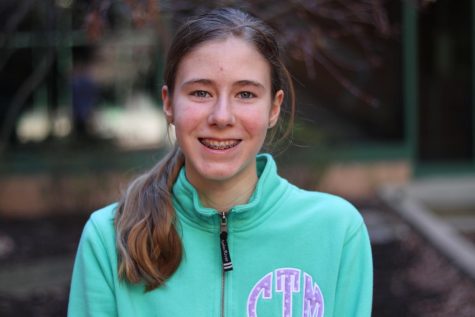 Corren Tipton, Staff Writer
Corren Tipton is a freshman and this is her first year on staff. Outside of school, she enjoys playing violin and reading. The best way to contact her is through her email: ctipton077@rsdmo.org.