Fight against human trafficking visits LHS
This December, some West-County students, in the team Gals for Gals, are raising money and awareness against human trafficking through the worldwide campaign called Dressember.
Dressember is a month-long event created to raise money and awareness against human trafficking. All month long participants will be wearing formal wear, like dresses or ties.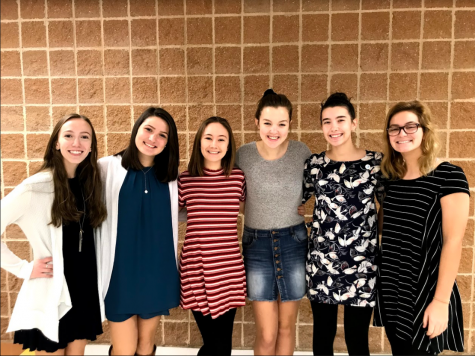 Individuals who still want to participate in the event, but would prefer not to or are unable to dress up every day of the month, can take advantage of "Festive Fridays." Any individuals who are not participating in Dressember fully throughout the month can choose to only dress up one-day of the week, on "Festive Fridays."
For junior Chloe Baker, wearing a dress every day has proved to be a little tough. Baker admits it's been hard for her considering she didn't own a lot of dresses to begin with, but she's glad to participate regardless.
"I'm really glad to be participating in Dressember because I feel like Human trafficking is a really big issue that we, as a school and community, don't think about too much. Obviously, we hope no one should ever have to think about it like that, but this fundraiser is something that draws much needed attention to the issue," Baker said.
Types of Human Trafficking include forced labor, bonded labor, forced child labor, child soldiers and sex trafficking.
Sex Trafficking still happens in the United States today and saw a 13 percent jump in identified cases from 2016 to 2017.
According to Polaris, a nonprofit, non-governmental organization that works to combat and prevent modern-day slavery and human trafficking, "Missouri currently has the 17th most human trafficking cases reported in the country."
Milk & Honey will host a special fundraising night on Jan. 7 for adults only. Thirty percent of bar proceeds and 10 percent of the boutique sales made will go to Dressember.
STL Gals for Gals hopes to raise $1,000 before the end of January. Anyone who wishes to donate can follow the link below for more information.
dressember-2018.funraise.org/fundraiser/stl_galsforgals
The official Instagram for STL Gals for Gals is @stlgalsforgals.
"This team really has shown so much drive and passion for this challenge, wearing dresses all month is really tough especially during finals week but still I see girls everyday sporting their support for the cause. I wholeheartedly believe that we will reach our goal by the end of January," Grace Kirtley, junior and head of the team, said.
About the Contributors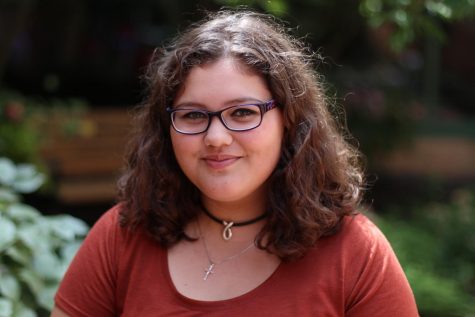 Naomi Saegusa, Staff Writer
Naomi Saegusa served on staff for two years before graduating.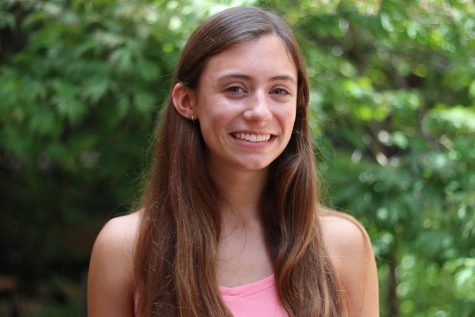 Grace Kirtley, Lifestyles Editor
Grace Kirtley is a senior, and this is her third year on staff. She runs Lafayette Cross Country and Track and is a big fan of music and reading. Her favorite food is ice cream. Grace can be contacted at [email protected]