Events scheduled to make exams more manageable
Hang on for a minute...we're trying to find some more stories you might like.
With less than two weeks left before school is dismissed for winter break finals are quickly approaching. This school year, scheduling of finals week changed. Monday Dec. 17 is a normal A day. 5th hour finals will be at the beginning of the day on Tuesday followed by a shortened schedule. Wednesday follows with first and second hour finals, Thursday with third and fourth and finally Friday for sixth and seventh.
Final Exemption forms were sent to student emails. To exempt a class students have to have an unweighted "A." If the grade drops below a "A" before the date of the final students will have to take it despite filling out the exception form.
Students exempting a final will be marked exempt in attendance, however if they choose to not attend school during that time they will be marked absent. This could potentially affect attendance percentages for students in the A+ program.
The forms are due at 4 p.m. on Friday, Dec. 14.
In the library is an event created to ease the stress that students may be feeling the week leading up to final exams. There will be dogs for students to pet because studies show that interactions with therapy animals can decrease stress in humans according to animalsmart.org. Playing with or petting an animal can increase levels of the stress-reducing hormone oxytocin and decrease production of the stress hormone cortisol. Reduced stress can also benefit physical health.
On Friday, Dec. 14, Lancers Helping Lancers will be hosting the end of the semester De-Stress Day from 3:30-4:45 p.m.. It will be held in the library. While there, students will be able to participate in various activities such as coloring, petting the dogs and hanging out with their friends. 
"It's a good way to take a break from all the studying I have to do for finals" senior Emily Jandro said. "I've gone to the De-Stress days the past couple semesters. It in a way helps me feel better petting the dogs when I feel like I have so much going on. A lot of things that are overwhelming me."
"I always get very stressed before finals, hanging out with my squad and trying to clear my mind before finals is pretty nice" senior Sydney Kim said. "I try to get involved and help however I can."
The librarians are providing independent and silent study periods starting on Monday, Dec. 17 and will also be provided on Tuesday, Dec. 18. To any students who are interested in getting some last minute work done or getting a head start on their final reviews.
"It's just a time for students to essentially take care of themselves and get work done. We want students to feel as comfortable as possible leading into finals week," Jane Lingafelter, librarian said.
Leading up to finals week there's a lot going on and it may be overwhelming to anyone. However, Lafayette has provided many resources leading up to the last week of the semester. National Honor Society students are available in the library for tutoring. To find more information, the library has information. 
About the Writers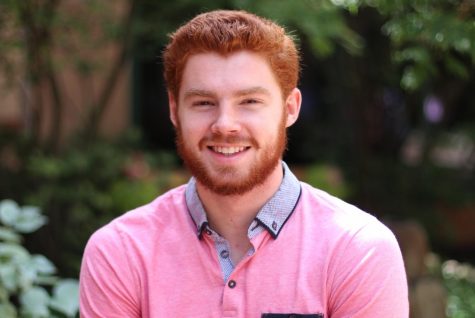 Jacob Ward, Staff Writer
Jacob Ward is a senior, and this is his second year on staff. Jacob has done cross country and track. Outside of school, he enjoys lifting, running, photography, reading, and writing. When he gets older, Jacob would like to work in either film or journalism. He can be contacted at jward065@rsdmo.org.
Chloe Baker, Web Editor
Chloe Baker is a junior, and this is her second year on staff. She is a part of the LHS water polo team and Fellowship of Christian Athletes. Her hobbies include reading and writing. Chloe can be contacted at cbaker047@rsdmo.org.