Weekly sports update: Nov. 25-Dec. 2
Hang on for a minute...we're trying to find some more stories you might like.
Boys Basketball: On Nov. 29, the boys basketball team traveled to Springfield, Missouri to compete in the Arvest Classic Basketball Tournament. In the first round of the tournament, the boys made a comeback against Nixa after trailing 19 points at halftime to win the game 70-69. Despite the win, the boys fell to Parkview 67-57 on Nov. 30 and Kickapoo 70-28 on Dec. 1. The boy's next games are on Dec. 4 at 7 p.m. against Parkway Central and on Dec. 7 at Rockwood Summit at 7 p.m.
Boys Wrestling: In their first meet of the season, the boys wrestling team defeated Northwest 49-21 on Nov. 28. On Dec. 1, the team competed in the Francis Howell North Tournament where they were overall team champions with 12 total medalists including individual champions of seniors Jayden Carson, Jaylen Carson and Austin Wegener and junior Jalin Reese. The boys' next meet in on Dec. 4 at Wentzville Holt High School.
Girls Basketball: The girls basketball team started their season at the Mustang Invitational Tournament where the girls placed fourth. They defeated Nerinx Hall 59-50 on Nov. 26, but on Nov. 28, the Lady Lancers fell to Webster Groves 40-34 and to Fort Zumwalt West 38-29 on Nov. 30. Senior Tara Robbe and junior Madison Chester were named to the All Tournament Team. The Lady Lancers will take on Ladue at 7 p.m. at home on Dec. 5 and on Dec. 7, they will take on Rockwood Summit at 7 p.m.
Girls Swimming: At the Marquette Relays on Dec. 1, the girls swim team placed second overall, finishing 50 points behind Marquette. Both the 200 and 400 medley relay teams of seniors Cate Behl and Katie Haefner and juniors Sarah Higgins and Claire Van Biljon placed second. Higgins finished the 100-meter backstroke with a time of 1:01.61 which automatically qualified her for the State Meet in February.
Girls Wrestling: After being announced as an official state sponsored sport in May, the girls wrestling team had their first meet in school history on Nov. 28. The girls tied with Northwest 36-36, but on second criteria, the Lady Lancers fell to the Lions 37-36. The girls' next meet is on Dec. 4 at Wentzville Holt High School.
About the Contributors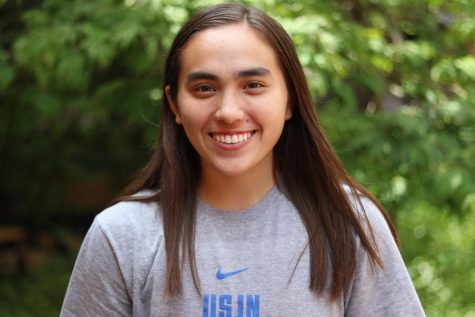 Kayla Carpenter, Editor-in-Chief
Kayla Carpenter is a senior, and this is her third year on staff. She is a member of the girls basketball team, National Honor Society, Lancers Helping Lancers, and Key Club. In her free time, she enjoys petting dogs and reading. After high school, she plans to study pre-med and go to medical school....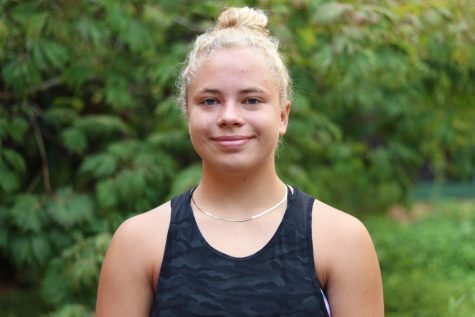 Sophia Scheller, Staff Reporter
Sophia Scheller is a junior, and this is her second year on the Image staff and her first year on the Digital Media staff. Outside of publications, she is a member of the girls basketball team and lacrosse team. She loves spending time with her dog. Sophia can be contacted at sscheller065@rsdmo.org.