Girls basketball looks forward to upcoming season with new head coach
Hang on for a minute...we're trying to find some more stories you might like.
Last year, the girls basketball team's record was 17-8. Former junior varsity coach, Denise Meyer, is the new varsity head coach and has many goals for the upcoming season.
"Since I did not coach the varsity team last year, I am not sure what they struggled with, but we hope to continue the winning tradition while improving on tournament finishes, including District Tournament action," Meyer said.
Meyer plans to work on the team's overall strength, toughness and conditioning so that they can compete with the toughest teams in the area. Meyer is also looking forward to working with all the players on the team this season.
"[I hope for] each individual to realize her strength and embrace her role so that the team accomplishes more than anyone imagined," Meyer said.
Junior Maddie Chester has been on the varsity team since her freshman year. Last season, she averaged 4.8 points per game, and she has multiple individual goals this season to help her improve as a player.
"I feel like as a junior, I should be contributing more to my team, and I am excited to take on that challenge," Chester said.
Senior Tara Robbe has also been on the varsity team since her freshman year, and last year, she led the team by averaging 13.6 points per game. She says the team's goal this year is to win Districts. 
"We have came in second place [in the District Tournament] two years in a row, and I think we all want to win Districts really bad this year," Robbe said.
According to Robbe, with a new coaching staff and several new players, the Lady Lancers will be unknown to many of their opponents. 
"This season, our team will be a lot different losing 3 starters and having a new coach," Robbe said.
Both Chester and Robbe are most looking forward to playing their rival, Eureka, on Feb. 15.
"It is easily one of our, if not our, biggest game of the year. The stands are always packed, and it's such a fun environment to play in," Chester said.
Meyer is looking forward to competing against all the teams they will play against this season.
"One sign of a mature team is the ability to approach each game with consistency," Meyer said.
She believes that staying process oriented will keep them focused on the game and less affected by the emotional swings that come with certain opponents.
Chester enjoys the opportunities she has to play on a team with her friends.
"High school basketball has helped me meet so many close friends and sharing memories, success, and most importantly adversity only brings us closer," Chester said.
Robbe and Chester both believe in pushing their teammates to the best of their capabilities, and they plan on doing just that in the upcoming season.
About the Contributors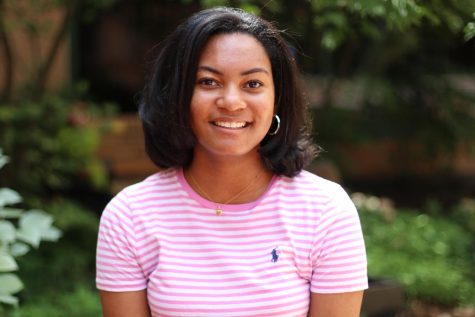 Addie Watson, Assistant Sports Editor
Addie Watson is a junior, and this is her second year on staff. She likes to play basketball. Addie can be contacted at awatson120@rsdmo.org.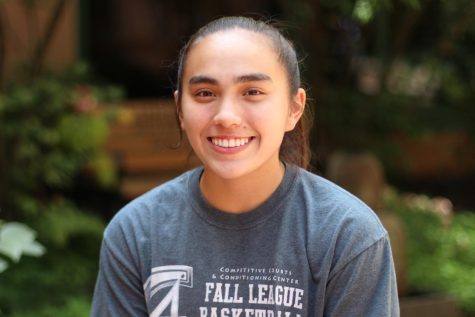 Kayla Carpenter, Sports Editor
Kayla Carpenter is a junior, and this is her second year on staff. She is on the girls varsity basketball team, runs cross country and is a member of Key Club. She enjoys to read and spend time with friends and family. After high school, she plans to study pre-med and go to medical school. She can be...