Cardinals bilingual broadcaster comes to LHS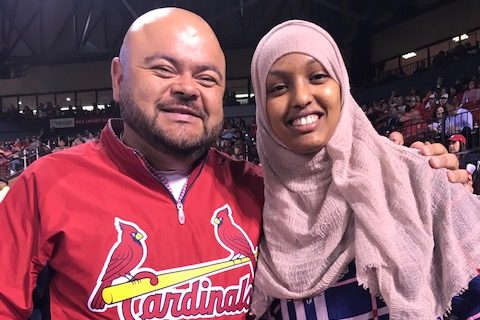 Hang on for a minute...we're trying to find some more stories you might like.
Polo Ascencio, the bilingual broadcaster for the St. Louis Cardinals, visited Lafayette's English for Speakers of Other Languages (ESOL) students to speak about his career on Sept. 25, 2018.  On Sept. 26, Ascencio accompanied the ESOL class to the Cardinals game.
During the Cardinals off-season, Ascencio lives in Santa Barbara, California. He originally came from Tijuana, Mexico, as a result Ascencio knew very little English upon entering school here in America.
"Had it not been for his elementary years and other schooling he wouldn't have basics to be able to communicate with people and make those connections," Samantha Brown-Perez, Spanish teacher said.
Ascencio visited with the ESOL students and told them his immigration story.
"I think they (ESOL students) really liked him they asked lots of questions. I think they felt really connected to him," Brown-Perez said.
The ESOL student, not being entirely fluent in English themselves, related to Ascencio.
"The students responded very positively to Polo and his message. He is very charismatic and told funny, relatable stories that captured the students' attention," Kathleen Palacek, ESOL teacher said.
Ascencio told the students about his humble beginnings before working in broadcasting.
"One story that stands out in my mind was how he continued to work in cleaning offices even as he became quite successful in announcing," Palacek said.
"Polo's story is in many ways a familiar one to my students. He talked about struggling to learn English and adapt to the culture in the U.S. He shared his story with such humility and humor that the students could all empathize with him while they enjoyed listening to him describe his inspiring journey," Palacek said.
The ESOL students Ascencio talked to all received tickets to a cardinals game.
"The students who were able to go to the Cardinals games were happy to see Polo there and he was visibly moved by being in a position where he could give back and spread the joy of baseball," Palacek said.
Ascencio shared many stories and added lessons from his past to illustrate the importance of working hard, staying humble and never giving up.
"I hope that his message and stories will remain in their minds as they continue their education and eventual career," Palacek said.
About the Writer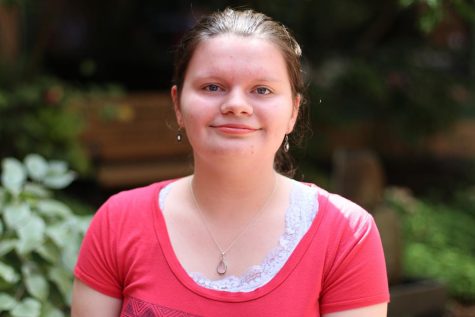 Clare Mulherin, Opinions Editor
Clare Mulherin is a senior, and this is her third year on staff. She hopes to pursue a career in nursing. Clare can be contacted at cmulherin021@rsdmo.org.