Grab your glasses
Total solar eclipse takes place in STL for first time in over 500 years
Hang on for a minute...we're trying to find some more stories you might like.
On Monday, Aug. 21, the St. Louis area and many other places across the United States will witness the total solar eclipse.
According to NASA, this rare occurrence is when the moon will completely block the sun causing its atmosphere, the corona, to be seen. People who are in the path of totality will be able to see the total eclipse of the sun, while people outside of the path will see a partial solar eclipse.
According to Explore St. Louis, the last time a total solar eclipse could be seen from the Greater St. Louis area was in 1442. After the viewing on Monday, the next one in St. Louis can be expected in 2505.
 Safety precautions must be followed because of the high intensity solar rays that cause irreversible damage and may lead to blindness.
Special-purpose solar filter glasses are the only way to look at the eclipse without eye damage.  Filters will also be needed for the use of cameras, telescopes and binoculars. 
NASA states that the protective glasses must be worn at all times to protect your eyes from the sun. However, glasses may be taken off when the sun is completely eclipsed by the moon.
The Rockwood School District will provide special-purpose solar filter glasses that meet all ISO and CE safety standards for eclipse viewing during 6th hour.
In order to safely exit the building, Lafayette will issue a fire drill and give instructions to move to the stadium. After the eclipse, students will return to class and 6th hour will resume.
For those not attending school on Aug. 21, parents must call in or pick up their student before 11 a.m.
Monday's schedule will go as followed:
1st Period – 8:16-8:54
2nd Period – 9:00-9:38
3rd Period – 9:44-10:22
5th Period – 10:28-11:06
4th Period
     1st Lunch – 11:12-11:36
     2nd Lunch – 11:36-12:06
     3rd Lunch – 12:06-12:31
Attendance taken in 6th Period – 12:37-12:42
Eclipse Observation – 12:46-1:35
Return to 6th Period – 1:39-2:19
7th Period – 2:25-3:05
About the Writer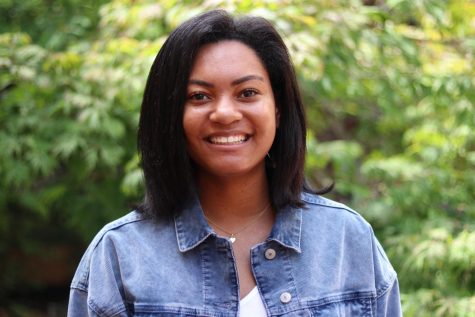 Addie Watson, Staff Reporter
Addie Watson was on staff for two years.