Ice hockey reflects on the regular season
Hang on for a minute...we're trying to find some more stories you might like.
The Lafayette Hockey Club has a current record of nine wins, 12 losses and two draws, but they have a hopeful outlook for the post-season.
Senior forward Mike Drbul said, "[The season] started very slow due to injuries from club seasons. As we started getting players back, our record got better, and we won more games."
Despite a losing record, sophomore Carson Albers is optimistic about the season.
"We have a good record compared to the recent years,"  Albers said.
Drbul knows his team has specific weak points and areas they need to improve on to become a stronger team.
"One of the things that kills us is penalties. If we get a penalty, then we usually get scored on," Drbul said. "One thing we need to do is improve our work ethic in games and in practice."
Albers agrees the team needs to get better to win more games.
"We need to improve the team attitude." Albers said.
The Lancer's next game is against Francis Howell on Feb. 5 at 8:30 p.m.
About the Writer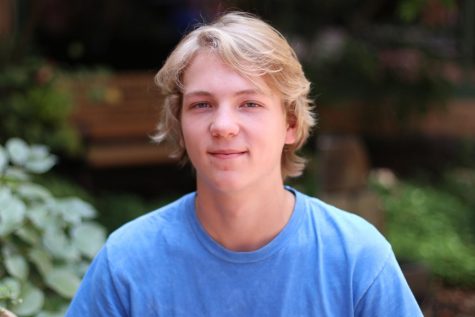 Carson Luther, Staff Writer
Carson Luther was on staff for two years.