MOVIE MANIAC reviews Night School
Night School better than expected, but still disappointing
Hang on for a minute...we're trying to find some more stories you might like.
I'm senior Jacob Ward and I am a bit of a movie buff. I have loved movies since I was born, it was just one of the things I've been raised on. It wasn't until I was about 11 years old that I realized movies are something that a large team of people make, and I wanted to be part of that process one day. Brilliant minds like Steven Spielberg, Alfred Hitchcock, Francis Ford Coppola and many other directors who put their vision on a big screen have been a huge inspiration to me. I am excited to share my opinions in this new segment, "Movie Maniac." I will review new and upcoming films and report back to you if they're worth your time and money.
I've recently viewed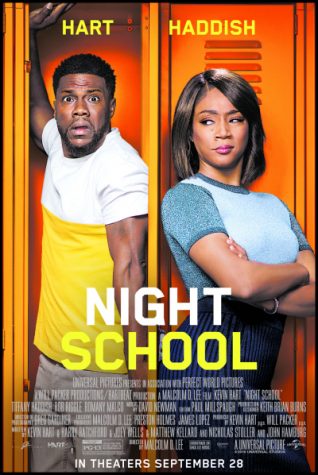 starring Kevin Hart and Tiffany Haddish. This film's relatively simple plot-line follows a salesman named Teddy Walker, played by Hart, who recently had a falling out in his place of employment (no spoilers) and is forced to attend night school in order to obtain his GED since he dropped out of high school.
While attending night school, Walker finds himself befriending a group of misfits and clashing with his old high-school nemesis/night school teacher, played by Haddish. Throughout this slapstick comedy, I couldn't help but think the film could have benefitted from an R-rating rather than its PG-13 rating. With actors like Hart and Haddish, who are very funny comedic actors, they could have made the film a lot more inappropriate. The jokes in the film, as a result, feel a little restrained, and with a plot-line with so much potential to be hilarious, they should have just went all out.
The performances in the film aren't anything special either.  Hart plays the same high-pitched and fast-talking funny man he plays in all of his movies. With a couple jokes about his short height sprinkled throughout. His performance was nothing special, but  Haddish brought quite a bit of laughter to the film with her character as it branches out from the usual "fun, crazy and raunchy" character she usually plays and instead goes for a more "no-nonsense and witty" kind of gal. I was happy to see her in this role, she was a standout and by far one of the better qualities this movie had. There are times when her personality shines through her character, and it provides for some laughs.
There are even some stand out supporting character roles from actors specifically from Rob Riggle who steals the show in just about any film he's in.  At the end of the day, the humor will make or break this movie. If you're looking for a smart and witty comedy then this is definitely not the movie for you. Despite how much I can appreciate some sophomoric humor, I prefer to have jokes that don't entirely rely on shock value. Overall this movie is purely made to be a two-hour popcorn flick where you can turn your brain off and have a good time, and it succeeds in that regard.
Some of the humor is a hit or miss, but Hart and Haddish prove to have good on-screen chemistry which saves the movie from being just another forgettable comedy. It was definitely a little better than I expected it to be, but I don't think it's worth the price of admission. When it comes to Red-box though or if you scroll through channels on TV or just want something to put on in the background at a party, it's a good movie for that.  
I give the movie Night School 2 out of 5 claps. 
About the Writer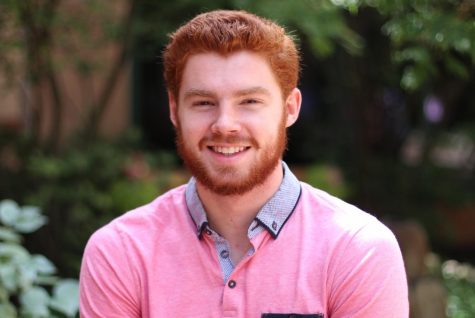 Jacob Ward, Staff Writer
Jacob Ward is a senior, and this is his second year on staff. Jacob has done cross country and track. Outside of school, he enjoys lifting, running, photography, reading, and writing. When he gets older, Jacob would like to work in either film or journalism. He can be contacted at jward065@rsdmo.org.