Review: Eden ponders lost love on 'No Future'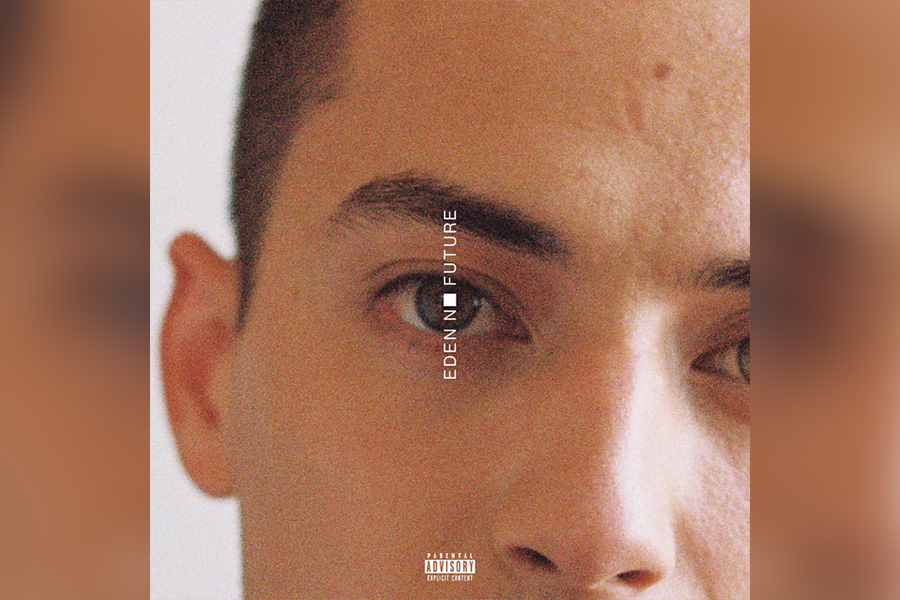 Jonathon Ng, better known as Eden, released his second album "No Future" on Feb. 14. The Irish singer/songwriter began making music as The Eden Project but became simply "Eden" in 2015. He's released two projects before "No Future:" an EP, "I Think You Think Too Much of Me," released in 2016, and an album, "Vertigo," in 2018.
"No Future" depicts Eden's new outlook on life as he feels he's in a new place mentally. "No Future" comes out to be a 19-track album, though some of those are transitional tracks that aren't really songs. The transitional tracks further the story Eden tells the listener and they serve as bridges to take them on the journey through his mind.
Eden introduces listeners to his album with the track "Good Morning," in which he welcomes them to his newfound place of peace by using a slow-tempo instrumental with a constantly rising synth playing throughout. Eden quite literally says, "I felt like waking up in a new place" in the track, showcasing his desire to change and improve himself. Personally, "Good Morning" was one of my least favorite tracks on the project, as I feel it lacked the substance and the heart-grabbing tone that the rest of the project had. I felt like the track becomes easily forgotten about after it's over. 
The third track in the album, "Hertz," opens with Eden giving his reasons for wanting to end what appears to be a relationship, as he says, "I can't see a way through" as well as "I can't be myself around you." The track quickly picks up the pace, however, as it becomes a pretty uptempo song with a sad undertone. Throughout the song, Eden is constantly saying he'll look back on the memories with fondness, but he's aware that to move forward, he'll have to move away from previous relationships.
The sixth song on the album, "Love, Death, Distraction," shows Eden at a lower point in the album as he questions the constant need for instant gratification and the short-term attention span people have specifically in relationships. Eden addresses his ex-lover as "drifter" as he begs them not to leave in the chorus. There are also lyrics such as "There's nothing stopping you from leaving me," suggesting Eden feels as though even he isn't enough to make this "drifter" stay. 
The album as a whole contains a style that's different from that of Eden's "I Think You Think Too Much of Me," as "No Future" displays more of Eden's electronic abilities, while the 2016 project highlights Eden's sheer vocal talent. I'm more of a fan of the vocal, heart-wrenching Eden and while I enjoyed the futuristic style of the instrumentals in the project, I just expected there to be more of a 2016 Eden vibe and I just didn't feel that with "No Future." That's not to say I didn't like the album, because I did, and I feel the story it tells is a work of art. From a musical standpoint, however, it wasn't as good as his 2016 work. 
My personal favorite song on the album, "Just Saying," shows Eden's attempt to find his smile once again after losing someone very close in his life. Eden acknowledges that it will be difficult to recover from losing this person, but he has faith that he can be happy soon, as the chorus suggests: "But I'll get right in a little bit / I'll find my light in the little bits." He's aware that moving forward with his life will take some time, but he's willing to take that time to heal. In the outro of the track, however, Eden has seemingly let this person back into his life when he says, "Waited for us / Don't you lose it now (You gave up, yeah) / Don't you lose me now." I liked the track simply because of the substance. The song itself at first glance seems like just another love song but after listening to it multiple times, I began to truly feel bad for Eden as he seems to be aware of what is going to happen next but he's content with it as long as he can squeeze a few more memories out of the relationship. 
The song "Isohel" is another track in which Eden wishes the best for his ex while acknowledging the fact that they're both better off without each other. However, in the back of his mind, Eden secretly wishes the person would return to him, as he believes there's an "invisible line" that will lead them back. The song actually has more than one chorus. The first chorus sees a more hopeful Eden, as he talks about how he misses the memories of when he was in love and how he dreams the two of them are somewhere happy. However, the second chorus sees a more somber side of Eden as he comes to terms with the fact that this person will not be returning to him. As he says at the end of the chorus, "Still, I got nothing / Whoa." The outro of the track sees Eden switch it up a bit on the listeners, as he sings it in French. 
As I said, I  really enjoyed "No Future." It gives the listener insight into Eden's mind and the struggles he encounters as he tries to move beyond his past and build a better future for himself. To me, Eden is an artist who does a great job of saying a lot without saying much. That's what makes him so good—but it's also a drawback for the Irish songwriter. Eden says a lot on the project, but I feel like his vocals are serving as a backup to the instrumental here. It's an enjoyable album, however. Eden doesn't leave much to be desired here. 
Rating: 9/10
About the Writer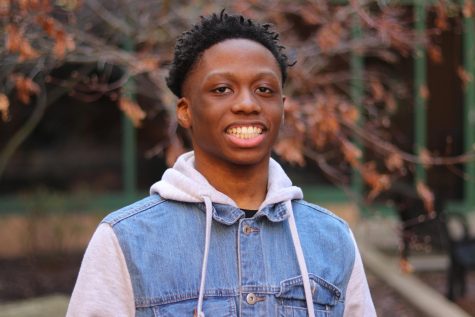 Reggie Brown, Staff Reporter
Reggie is a sophomore, and this is his first year on the Image staff. He enjoys being with friends and listening to music in his spare time. He can be contacted at rbrowna01@rsdmo.org.