Review: Russ' 'Shake the Snow Globe' doesn't shake up much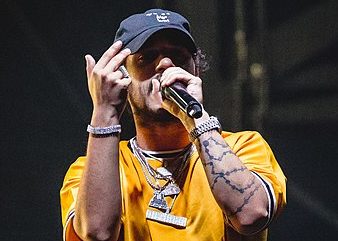 R&B rapper Russ' latest album "Shake the Snow Globe" was released on Jan. 31. It depicts Russ' journey as he rises to fame.
While Russ' previous albums "Zoo" and "There's Really a Wolf" generally feature slower, subdued rhythms, "Shake the Snow Globe" includes more dynamic, electronic sounds.
As the title suggests, Russ created "Shake the Snow Globe" with the intent of starting anew and rechanneling his somber mindset into a positive one, and wrote each song through a more emboldened, confident perspective in comparison to that of his previous songs.
"Shake the Snow Globe" features an array of songs that both individually illustrate a unique story and collectively express both Russ' fervent devotion to music and his progression as an artist.  Not only does "Shake the Snow Globe" focus prominently on his growth as a person and a musician, but it also depicts his journey of finding love and the importance of living life to the fullest. For this reason, the songs within this album are both identifiable and uplifting to many young adults.
The first song on the album is "Need a Minute." The lyrics strongly serve both to illustrate Russ' rising notoriety and to showcase his grandiose lifestyle in comparison to that of his younger years. The lines "I used to catch trains / Now it's planes flyin' / Now I'm real estate and diamond chain buyin'" prominently depict the notable differences between his current life as a prosperous rapper and his seemingly modest childhood.
Another song that highlights Russ' luxurious lifestyle is "Guess What." While the lyrics themselves are not truly relatable for most adolescents, and rather directly illustrate the glamor of Russ' life, the song itself features a catchy tune with a strong beat, making it a foreseeable hit.
"Foot on the Gas" is my personal favorite song in the album. It illuminates the importance of living life to its fullest. Specifically, the lyrics "Memories are just the times we recognized the moment / So I'mma take the jet to Vegas put my family on it / Appreciate the people that you got while you can hold 'em" illustrates the idea that life is short and we as people should strive to make the most of each moment.
"All to You," on the other hand, has a significantly slower beat in comparison to the other tracks, and is the only ballad on the album. While the majority of the other songs on the album feature lyrics mainly expressing Russ' self-reformations, "All to You" recognizes another aspect of Russ' life: love. "I swear that I've wanted you for all of my life, yeah / I'd give my all to you" reveals a softer side of Russ, and strongly depicts his raw, heartfelt, and arguably vulnerable emotions.
On the contrary, both "Momma" and "A–hole" arguably depict Russ' fame in a negative light, and subliminally characterize Russ as a show-off. The lyrics "I don't know, it comes natural / People tell me I'm an a–hole / Tell me somethin' that I don't know" further illustrate Russ' confidence as it begins to suggest cockiness and nonchalance in regards to the opinions of others. While confidence is generally a positive attribute, these two songs exemplify a way in which Russ' rise to fame has tainted his humility.
Collectively, while Russ' "Shake the Snow Globe" is a largely upbeat album with a couple of motivational songs, a large portion of the lyrics lack substantial meaning and maturity. While I feel as though this album fully expresses Russ' journey in becoming a modern musician, some of the tracks reflect braggadocious sentiments.
Rating: 6/10
About the Writer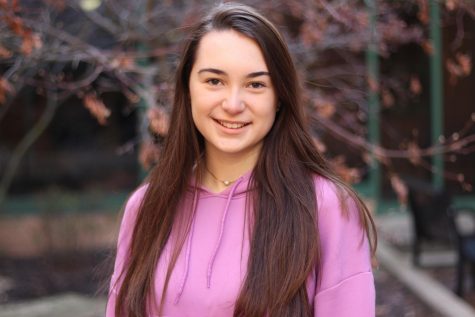 Laura Barratt, Staff Reporter
Laura Barratt is a sophomore, and this is her first year on staff. Outside of publications, she is involved in Key Club and cross country. She can be contacted at lbarratt055@rsdmo.org.