Review: 'Let It Snow' provides new take on typical Christmas rom-coms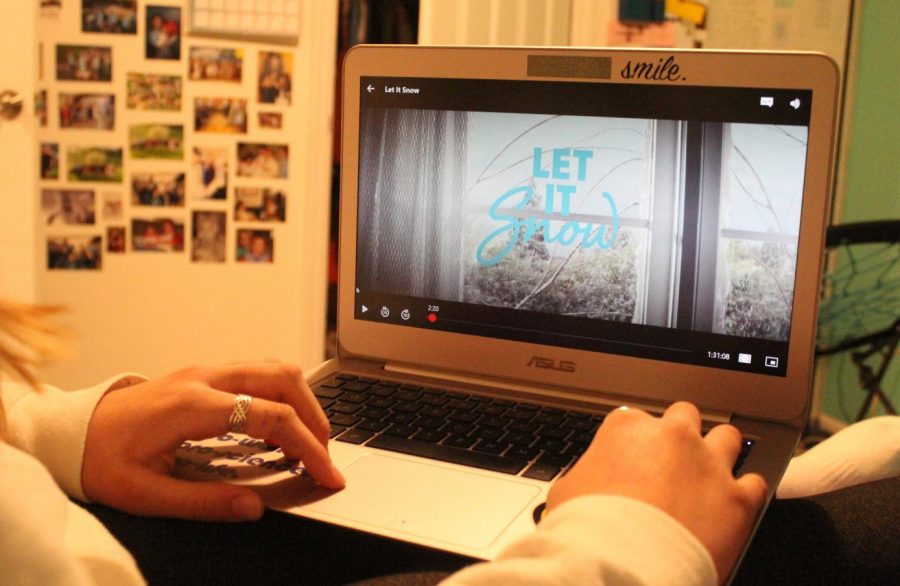 While the competition when it comes to Christmas "feel-good" movies is highly competitive this time of year, Let It Snow, which was released on Netflix on Nov. 8, 2019, shines through in its own way, creating a new take on your typical Christmas "chick-flick."
Based upon the young adult novel by Maureen Johnson, John Green and Lauren Myracle, Let It Snow tells the story of three different plot threads that all happen simultaneously on Christmas Eve in the small town of Laurel, Illinois, which has been covered in snow. 
The first plot thread follows Julie Reyes (Isabela Merced), who has just been accepted into Columbia University, but is undecided on whether she can leave her sickly mother behind, and Stuart Bale (Shameik Moore), who is, at first glance, a stereotypical pop star, who happens to be passing through town and runs into Reyes by coincidence. 
The character dynamics between the two contrast in a way that makes them perfect for each other. From their first interaction, it is clear that these characters' chemistry is established and clearly meant to be built upon. The blending of contrasting personalities translates almost perfectly on screen and was executed in a way that leads to plot development and character growth.
The second plot thread follows two childhood best friends, Tobin (Mitchell Hope) and Angie, or "The Duke" (Kiernan Shipka). Angie's older friend JP (Matthew Noszka), complicates their story as Tobin has developed a crush on Angie, which results in him being jealous of JP, who Angie seems to be catching feelings for.
While this storyline has been used time and time again in movies of this stature, the way the dynamics were portrayed as well as clever comedic relief, this story was arguably the most entertaining to watch, despite its shameless redundancy.
The third and final plot thread follows the employees of the local Waffle Town restaurant. Dorrie (Liv Hewson), Keon, or "DJ K★POW$" (Jacob Batalon), Billy (Miles Robbins) and Dorrie's best friend, Addie (Odeya Rush). While this final storyline is rather complicated, the movie flowed in a way that made it easy to follow. 
This plot kicks off with Keon's Christmas party being canceled by his parents, causing him to ask Billy if he can host the party at the Waffle Town, which Billy agrees to. Dorrie, who is another employee at Waffle Town, is facing troubles with Addie, as Addie believes that her boyfriend, Jeb (Mason Gooding), is cheating on her and will soon break up with her. Dorrie's story is complicated further when one of her past love-interests, Tegan (Anna Akana) arrives at the restaurant along with her cheerleader friends.
This final storyline could be considered the base of the story, as most of the other storylines end up weaving in and out of the setting of the Waffle Town, which serves as the main setting of the film. The only fault about this particular setting is that while other storylines are interweaved through this specific location, it does occasionally feel as though the characters are being forced to Waffle Town throughout the movie in order to create this staple element of the film.
While the film delivered on most aspects of a nicely developed film, there is no question that it was made with the intention to simply give audiences a brief, feel-good movie that satisfied their need for Christmas spirit. This focus resulted in a slightly underdeveloped overall plot. The director, Luke Snellin, clearly was very focused on making the film relatable to the ages that would be watching it by creating believable high school characters, so much so that the overall blending of plots seemed like less of a concern, specifically at the ending of the film.
While this shortcoming created a blocky feel to the movie, it was unquestionably very entertaining to watch, and certainly pushes past the typical Hallmark films and achieved turning overused plots into a delightful way to spend an hour and a half getting into the Christmas spirit.
To view the trailer for Let It Snow, click here.
About the Writer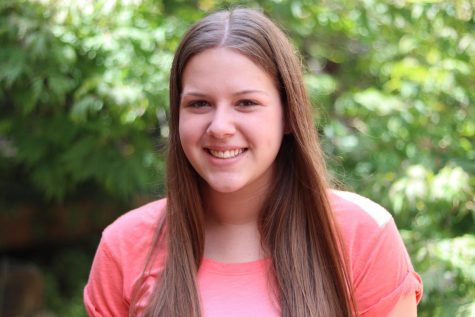 Makayla Archambeault, Assistant Web Editor
Makayla is a sophomore, and this is her second year on staff. When she's not writing, Makayla can usually be found playing lacrosse, helping with a Lafayette Theatre Company production, reading books or watching movies. She can be contacted at [email protected]