Review: Brockhampton returns for "Ginger"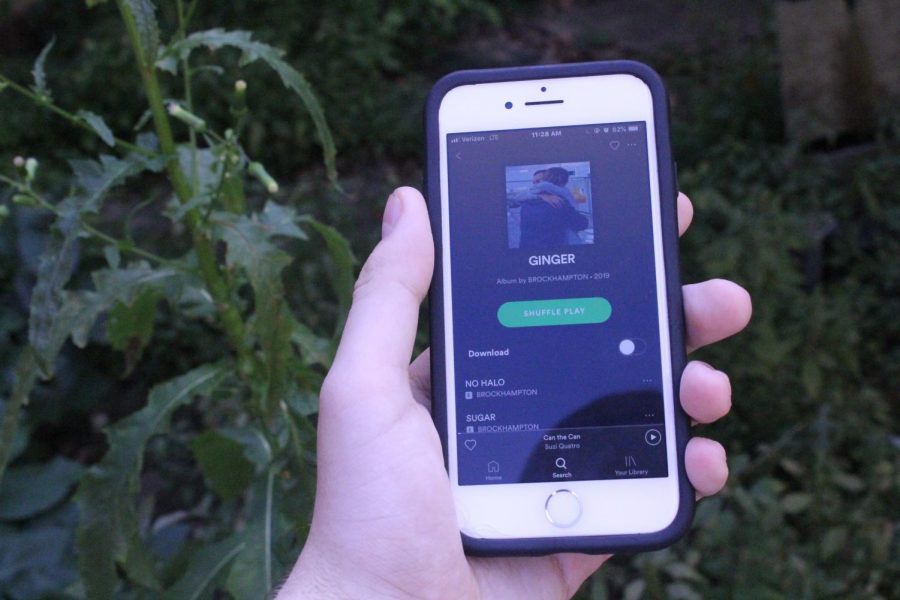 Hip-hop boy band Brockhampton is back, but its reunion is bittersweet.
Its newest release "Ginger" comes at a trying time for the group, which faced rapid commercial success with the "Saturation" trilogy, but has also had to come to grips recently with the removal of founding member Ameer Vann following sexual misconduct allegations.
As such, "Ginger" is a stylistic break from Brockhampton's typical flashy, upbeat demeanor, as seen on its "Saturation" records and its previous album "Iridescence." Rather, "Ginger" serves as a melancholic reflection on lost love, religion and growing up.
The album's first track "No Halo" once again shows off member Matt Champion's rhythmic prowess and, through its layered vocalization, gives the first sign that "Ginger" will be a different tone from other works in Brockhampton's discography. The lyrics "I'm sure I'll find it" repeat hauntingly throughout the song.
"Sugar" is a guitar-laden tune that, despite its downcast melody, makes clear why Brockhampton brands itself as a boy band. Each member harmonically complements each other and produces a result that is easy on the ears. Additionally, vocal distortion is used sparingly and, when applied, adds something to the mix.
"Boy Bye" is probably the truest to form of all tracks on the album. It's bombastic, in a way reminiscent of the "Saturation" era, yet still manages to be laid-back. The percussive claps and worldly themes definitely make "Boy Bye" one of the album's most interesting songs and a clear highlight of "Ginger."
"Heaven Belongs To You" features English guest artist Slowthai, and he's a perfect choice for the album. He brings the same lyrical forcefulness from his latest album "Nothing Great About Britain" onto the track as it builds—backed by crescendoing thematic instrumentals—invigorating the song's foreboding ambiance, with no clear resolution. It's a clear standout on "Ginger," but unfortunately, it's at this point that the album begins to lose steam.
The next song, "St. Percy," starts off as unapologetically R&B, yet includes a Ski Mask the Slump God-style rap flow toward the end. It's an odd juxtaposition and wasn't handled as effectively as it could have been.
"If You Pray Right" (which should go before "Heaven Belongs To You," right?) again builds on itself, albeit in a much different way. It borrows the New Orleans jazz trumpet seen on some "Iridescence" songs like "J'Ouvert," but descends into madness, repeating the phrase "break the law" and undergoing multiple thematic shifts.
By "Dearly Departed," all of the momentum has been sucked out of "Ginger." It works for this track, however—a reflection on Ameer's exodus from the group that instrumentally sounds like it could have come off of a Vic Mensa record. After the song, though, the energy has left the room, and Brockhampton isn't able to bring it back.
"I Been Born Again" is lyrically lacking, but makes up for it with compelling percussion, sound effects and an interesting outro. It's flashy enough that it makes sense why the song was chosen as the first promotional single for "Ginger," but it holds up on its own better than with the full project.
The title track is next, but it doesn't pull the necessary weight for its name or provide an explanation for why either the song or the album are "Ginger." The song is oddly vocally mixed and devolves into a semi-electronic mess. However, it does encapsulate the general mood of the album, so maybe the name choice is fair after all.
"Big Boy" is one of the last chances to be "Ginger's" saving grace, but it fails to deliver. The autotune is sloppily applied, and the multiple rhymes on "change"—"Never want a change / Always wanna change / Used to count my change / Everybody changed"—are lazy and ham-fisted.
"Love Me For Life," like many other modern rap songs, is a word jumble—it has an impressive flow but lacks focus. It contains one of the cockier verses on the album—from group founder Kevin Abstract, no less—but it only leaves one more shot to provide a big finale.
In that regard, "Victor Roberts" tapers off. It's an interesting song from a little-known artist that Brockhampton gives a chance to showcase his storytelling skill—but there's no reason for it to be the conclusion to the album. 
As a whole, "Ginger" falls off toward the end when listened to as an album—but maybe that's a result of a cultural shift to consuming individual songs on playlists. If so, then there are definitely some songs to add and some to avoid. Regardless, the result is a disjointed record that has severe highs and lows.
Rating: 6 out of 10
About the Writer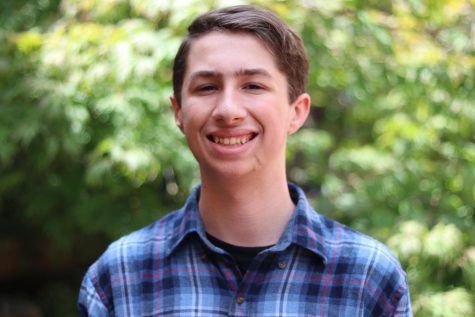 Alex Rozar, Opinions Editor
Alex Rozar is a senior, and this is his third year on staff. He is an avid music listener and has an interest in law and politics. Outside of publications, he is a member of the speech and debate team, Student Council, Lancers Helping Lancers and National Honor Society. Alex can be contacted at [email protected]